Cricket Australia have appointed Michael Hussey and Sriram Sridharan as the mentors for ICC World Twenty20 2016 in India schedules to begin from 8 March. Sriram was used to play for Indian cricket team between 2000 and 2004. Both these mentors will guide Australian side towards the first WT20 title as Australia have never won world twenty20 championship till now.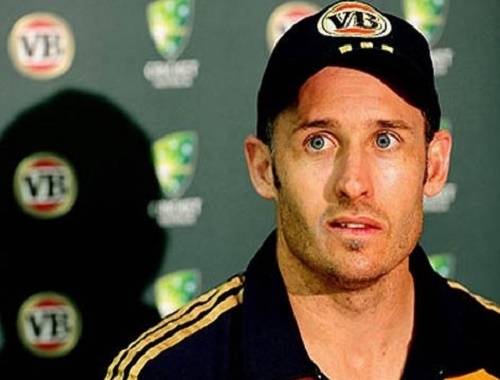 Michael Hussey plays t20 cricket in Big Bash League and represents Sydney Thunder. He is excited to be a part of Australian camp for next year's prestigious world t20 event.
Hussey said, "As a proud Australian cricketer I am delighted to be involved in Australia's campaign for the World T20 title. I'm really looking forward to working with the boys and assisting in any way possible with their preparation and match day plans."
CA Executive General Manager of Team Performance Mr. Pat Howard said, "Mike has been one of our most successful players at transitioning between the different formats and his advice and support in this area will be of great benefit to the players who have played a large amount of Test and ODI cricket in the last 12 months."
"He also has significant experience playing in India through the Indian Premier League and will assist in adapting to the unique conditions we will experience," he added.
Sriram is the assistant coach of Delhi Daredevils which is the franchise club in Indian Premier League. On Sriram's appointment Howard said, "We will play three T20 Internationals against South Africa prior to arriving in India and Sriram's focus will be on getting the players as prepared as possible for what they will face in India. Sriram was a consultant coach with the Australia A side when they travelled to India earlier this year and was due to go to Bangladesh as a consultant prior to the tour being postponed."
Australia will start their world cup 2016 campaign against New Zealand on 18 March. In the group matches, Aussies will meet former world t20 champions Pakistan and India 25 and 27 March respectively. One group match also be against qualifier from first stage of world 20-20.