In a country like India, cricket is not just a sport, but an obsession for its more than one billion people. Even though hockey is the country's national sport, cricket is the sport that enjoys the highest popularity among the people.
Cricket is well loved for the simplicity of its gameplay, as well as for its versatility. It is a sport that is played by people from all strata of society, and it is such a game that can be played just about anywhere. There is even a form of cricket that is known as 'gully cricket' or street cricket that is, just as its name would suggest, played on the streets. Gully cricket is often seen being played in the congested lanes across cities in various parts of India.
In more recent times, the advancement of technology as well as the widespread availability of high speed internet services across the length and breadth of the country. One of the relatively recent developments is the growth of fantasy cricket. As of today, there are numerous platforms on which people can play cricket fantasy league matches on their mobile phones or tablets.
Cricketers are widely regarded as heroes because of their skills and prowess with the bat and ball, and they are the people who bring glory to their respective countries through spectacular performances at matches of various formats. Cricket is a sport that has provided a stage for many to display their talent and attain star status. However, as is the case with essentially any sport, cricket too can be a cruel one at times. Unfortunate as it may be, numerous cricketers have had to face a premature end to their professional careers.
This blog takes a look at some of the cricketers whose promising careers got shortened abruptly.
1. Ryan Harris
One of the heroes of cricket in Australia, Ryan Harris made his debut in the game at the age of 30, and since then he has grown to become an asset to his national team. Known for his precision and pace, Ryan Harris became equally adept in all formats of the game, and was viewed by other teams as a dangerous and potent opponent. Having made a name for himself in his country, he had soon become the leader of the bowling unit of his national team in red ball cricket.
Ryan Harris was well known for his ability to take out wickets on any surface cricket was played on, and he managed to take 46 wickets in 9 games during his performances in the Ashes Test matches. However, it was a knee injury in the year 2014 that got Harris sidelined for six months. Upon his return to the pitch, he delivered a superb show once again and was all set to lead the team for the 2015 Ashes Test.
Sadly, it was yet another knee injury that happened shortly afterwards that compelled the Australian cricketing hero to retire mere days before the Ashes Test was scheduled to begin.
2. Mark Boucher
Back in his time, Mark Boucher was widely regarded as one of the best cricketers the world had ever seen. He was a wicket keeper par excellence, and was known for his confidence on the pitch, along with his skills with the glove as well as his batting.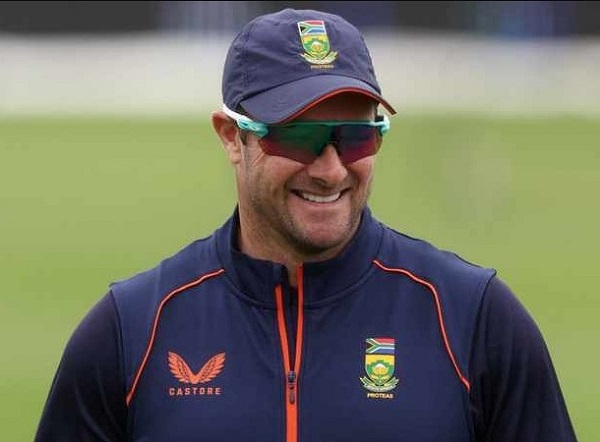 Mark Boucher had played in 295 One Day International matches and 147 Test matches for his national team, and till today, he holds the record for the highest number of dismissals by a wicket keeper. But alas, a sudden eye injury brought Mark Boucher's spectacular career to an end. While Mark Boucher was behind the stumps doing what he did best, a ball from Imran Tahir hit the wicket, causing a bail to fly up at an unexpected angle, which hit Boucher in his left eye.
This injury caused significant damage to the player's eye and following this incident, Mark Boucher was forced to retire from all formats of cricket.
3. Sir Alastair Cook
Known across the cricketing world as one of the greatest opening batsmen for the English cricket team, Sir Alastair Cook is a player who had to retire from the sport at the peak of his career, while being only 33 years old. By that time, Cook had already played in 161 Test matches, representing his team and having accumulated a total of 12472 runs.
This figure remains the highest number of runs scored in a Test match by an English cricketer. Sir Alastair Cook is renowned for his achievement of having scored the majority of his runs in England, where pitches are known to be more favourable to pacers. He was also the captain for the English team in a total of 59 Test matches, and even led the team to victory against the Indian team in a Test series that was played in the Indian Subcontinent. The cricketer still plays for the Essex county team.
4. Craig Kieswetter
Craig Kieswetter is a cricketer of South African origin who moved to England at the age of 20 to pursue his passion for cricket. The Somerset county team took him in and it was within one season that he became a regular player for the team. His powerful playing style made him a highly sought after cricketer, and he was selected to play for England when the English team went to Bangladesh in the year 2010.
After having played a few games for England, Craig Kieswetter got his big break when he was chosen to play for the T20 World Cup in the same year. The player scored 221 in the series during his opening in the innings, as well as 63 runs in the final. His lacklustre performances in Test series matches against Australia and Bangladesh put an end to his sensational playing streak, and since then he was relegated to being a backup player for the English team. However, he continued to play for Somerset and continued to deliver consistently.
However, while playing for Somerset in a match against the Northamptonshire county team, a bouncer which Kieswetter's helmet grille failed to protect him against, hit his nose, leaving the player with a fractured nose and cheekbone. Following surgery, Kieswetter returned to playing cricket professionally but began having vision problems arising out of his facial surgery. Craig Kieswetter announced his retirement from the sport at the young age of 27.
These are just a few of the many cricketers whose phenomenal careers came to a close too soon. It is indeed lamentable that the world of cricket has lost some great talent, but their contributions to their respective teams will be remembered forever.