India-Pakistan cricket rivalry is one of the most popular sports rivalries in the world. And when it comes to Twenty20 cricket, it becomes more exciting as T20 format of cricket is a short form of the game and more exciting than other formats. India and Pakistan faced each other first time in a 20-20 match in the group stage match of 2007 ICC World Twenty20 in South Africa.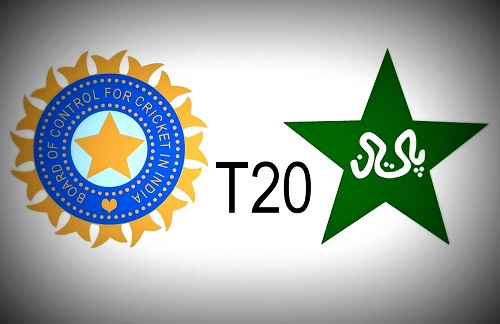 India beat Pakistan in that match in bowl-out as after completion of 20 overs from each side, the scores were on level. Winner of the match was decided in bowl-out and match was officially announced as a tie. Since then both teams have played a total of 6 T20 internationals and India dominates over Pakistan in head to head.
Pakistan managed to register only win against India in December 2012 when team visited India to play bilateral series. India won rest 5 matches against Pakistan. In ICC World Twenty20s, arch rivals India and Pakistan have met 5 times and every time India defeated Pakistan.
The last India and Pakistan match was played in the group stage game of 2016 world 20-20 on 19th March at Eden Gardens in Kolkata in which India again beat Pakistan. Let's have a look at the history of India vs Pakistan in T20Is.
India-Pakistan T20I rivalry