India and England cricket teams are competing in an interesting test series at the moment but former English star batsman has recalled 14 years before incident as special one. Kevin Pietersen has recalled the moment of dismissing India's legendary wicket-keeper batsman Mahendra Singh Dhoni wasy back in 2007 when both teams were facing off each other in 4-test series.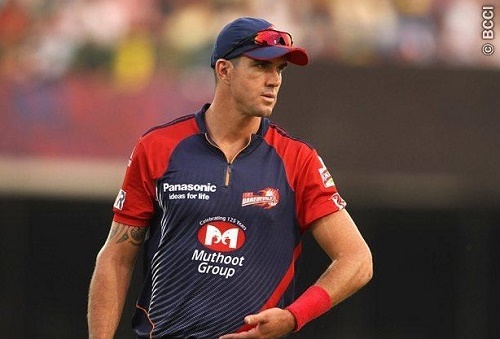 In an interview with betway, Pietersen has said that taking wicket of MS Dhoni at The Oval stadium was sweet revenge for him as Indian keeper hit him for a big six in his quick fire innings of 92 runs in 81 balls that helped India draw the test. Later India won series.
"Alastair Cook was under a high ball (at deep square leg). And guess who the batter was? Mr. Mahendra Singh Dhoni. He'd knocked me for a monster six. Almost went out of the ground into the Thames, gone," Pietersen quoted as saying in the video.
"I held the next one back. (Pointing to his pocket) MS, I am afraid to say, you're in there, I am not in your pocket," He added.
Kevin Pietersen shared a lot of memories in the video that includes Ashes 2005 winning and hitting 158 runs against Australia in Oval. He also highlighted the fact that Oval stadium is great space for fans and players. As he returned to pavilion after scoring those 158 runs, he was surrounded by the fans and players in the fan stand to the way of pavilion.
"You just want to perform. If you get the opportunity to come to Oval, it means you have so much to do. You don't get too many grounds where you walk straight to the fans. When I come here in 2005 Ashes, I was in panic. I couldn't think of batting, McGrath was bowling," he appreciated the atmosphere created at the Oval during match.
Apart from dismissing Dhoni, Kevin Pietersen also recalled the moment when England became number one test team in 2011 where they defeated India 4-0. These were some of the major highlights in Pietersen's career that he witnessed at the Kia Oval ground.