India and Sri Lanka cricket teams will not only be finding perfect combination in the upcoming T20I series before heading towards Asia Cup and world t20 but also be eyeing at the ICC T20 rankings. Indian team recently reached to the top of rankings by defeating Australia by 3-0 with 120 points and if they don't want to loss their position, they have to win the series against Sri-Lanka.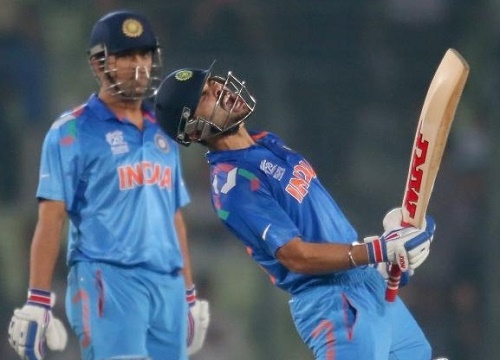 ICC World Twenty20 2016 hosts India and title defending champions Sri Lanka team will be looking to set their playing XIs for the championship with doing some experiments. One thing is sure that after the conclusion of series, one of these two teams will be at the top of twenty20 ICC rankings points table.
If Indian team beats Sri Lanka and whitewash visitors, they will retain to the no.1 of rankings and gain 7 points to make it 127. On the other hand Sri Lanka will drop to 7th position. And if visitors get succeed to beat in form Men in Blue by 3-0, they will go to the top of table and India will drop to 7th place.
Permutations for IND vs SL series
If India wins by 3-0 [India-127 (1), Sri Lanka-112(7)]
If India wins by 2-1 [India-122(1), Sri Lanka-116(4)]
If Sri Lanka wins by 3-0 [Sri Lanka-125(1), India-112(7)]
If Sri Lanka wins by 2-1 [(Sri Lanka-121(1), India-117(3)]
The first match of series is scheduled to be held at Pune on 9th February 2016.