IPL 2023 is set to return to its original home-and-away format, with each of the ten teams playing their home games at their respective venues. The top four teams will advance to the playoffs, which consist of a qualifying tournament, two qualifying matches, and a final.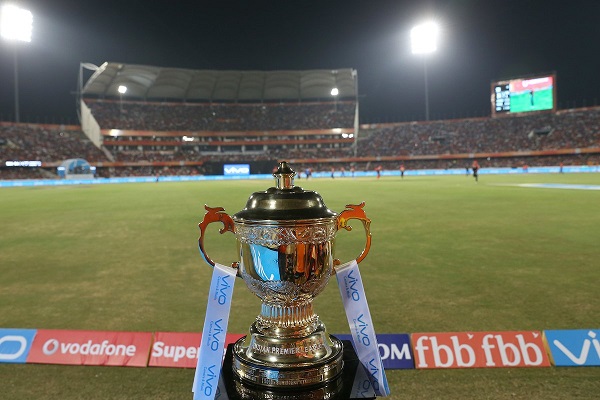 Before the IPL 2023 auction, which took place in December 2022, all ten teams completed their rosters. Most teams have already announced their captains for the season.
| | | |
| --- | --- | --- |
| Team | Captain | Home City |
| Gujarat Titans (GT) | Hardik Pandya | Ahmedabad |
| Rajasthan Royals (RR) | Sanju Samson | Jaipur |
| Lucknow Super Giants (LSG) | KL Rahul | Lucknow |
| Royal Challengers Bangalore (RCB) | Faf du Plessis | Bengaluru |
| Delhi Capitals (DC) | David Warner | Delhi |
| Punjab Kings (PBKS) | Shikhar Dhawan | Mohali |
| Kolkata Knight Riders (KKR) | Shreyas Iyer | Kolkata |
| Sunrisers Hyderabad (SRH) | Aiden Markram | Hyderabad |
| Chennai Super Kings (CSK) | MS Dhoni | Chennai |
| Mumbai Indians (MI) | Rohit Sharma | Mumbai |
However, superstar captain Rishabh Pant was in an accident at the end of December 2022, which resulted in his permanent absence and, according to Ekbet sportsbook experts, harmed Delhi Capitals. As a result, DC chose a new captain, David Warner.
Let's closely examine each captain and deal with their merits.
Mumbai Indians (MI) – Rohit Sharma
Rohit Sharma, one of the most successful captains in IPL history and adored by Ekbet betting app users, will continue to lead the Mumbai Indians in the upcoming season as his home franchise has kept him alive. Under the guidance of Rohit, the Indians from Mumbai have won five IPL titles in eight years, which is an outstanding achievement.
After Ricky Ponting took over the helm in 2013, Mumbai Indians initially had reservations about the role and were forced to give it to Rohit due to his outstanding performances.
This decision proved to be a wise one, as Rohit's leadership was critical to the success of the franchise.
Chennai Super Kings (CSK) – MS Dhoni
Mahendra Singh Dhoni, who led the Chennai Super Kings to four IPL championships, has been hired by the franchise for just over INR 12 crore for the upcoming season, and Dhoni is expected to continue to lead the team.
Before starting the new season (Captain of IPL Teams 2023), Dhoni expressed his desire to play his last match at the Chepauk Stadium in Chennai.
According to some experts in India, MS Dhoni is likely to play the entire 2023 IPL season and lead the team again after winning the 2021 IPL in Dubai.
Delhi Capitals (DC) – Rishabh Pant
Rishabh Pant, the outstanding batsman who guided the Delhi Capitals (DC) to victory the previous season, has been chosen team captain for the forthcoming Indian Premier League (IPL) season.
Pant was named captain and led the team to the playoffs by demonstrating his leadership skills.
Sunrisers Hyderabad (SRH) – Kane Williamson
Kane Williamson, a New Zealand skipper, will lead the SunRisers Hyderabad (SRH) team in IPL 2023 after being hired for INR 14 Cr. He accepted the captain's armband from David Warner, who was removed from office due to public backlash.
Despite a lack of star players, Williamson took New Zealand to the final of the 2021 ICC T20 World Cup, demonstrating the importance of team unity to win tournaments.
Rajasthan Royals (RR) – Sanju Samson
Rajasthan Royals will retain Sanja Samson as team leader for IPL 2023 by paying him INR 14 crore. Samson was named captain last season after a poor performance by Steve Smith, although the campaign was unsuccessful. Nevertheless, Samson gained valuable experience.
It will be interesting to see Samson's leadership approach next season as he looks to apply his newly acquired experience to help his team succeed.
Punjab Kings (PBKS) – Mayank Agarwal
Mohali's IPL franchise is struggling to make it in the Indian Premier League due to some issues ranging from player selection to strategy. The team is determined to improve in the upcoming season and has identified Mayanka Agarwal as the top contender for the lead in the auction.
KL Rahul has left the franchise and is currently exploring new opportunities. Agarwal was hired by the team for a substantial sum of INR 12 crore and is considered an excellent candidate for the captaincy.
Kolkata Knight Riders (KKR) – Shreyas Iyer
In 2018, Shreyas Iyer became the youngest player to captain the Delhi Capitals in IPL history, taking over as captain midway through the season. In Ayer's first match as a skipper, he played a 93 out of 40 winning match against the Kolkata Knight Riders. The following year, 2019, was a breakthrough year for him, and in 2022 he led the Kolkata Knight Riders.
And although the last championship was not the best in his career and the team's career, he is expected to continue to serve as captain.
Royal Challengers Bangalore (RCB) – Glenn Maxwell
RCB will have to make a major decision on who will be captain following the recent departure of Virat Kohli as T20 captain. The franchise is looking for a successor who can continue Kohli's legacy, and debate has begun about who will take his place.
Glenn Maxwell, the Australian all-rounder with an impressive RCB middleweight performance last season, is a leading candidate for the role. Despite his reputation, he saved the team several times during IPL 2021.
Gujarat Titans IPL Franchise – Hardik Pandya
The 2023 IPL season is causing a lot of buzzes, especially around the team captains. In addition to RCB's search for a new captain, Ahmedabad announced its first three picks this season: Hardik Pandya, Rashid Khan, and Shubham Gill.
At the choice of the team players, Pandya was chosen as the team captain. It will be interesting to see how he handles the added responsibility and whether he can lead Ahmedabad to a successful campaign in the coming season.
Lucknow Super Giants IPL Franchise – KL Rahul
Some media outlets have reported that Lucknow's newly formed IPL franchise is in talks with former Punjab Kings (PBKS) captain K.L. Rahul to lead their team for IPL 2023. The deal is expected to close by the end of December. Rahul, the PBKS top scorer, and the successful captain decided to sell the franchise and look for new opportunities.
Some decisions regarding the captains are still pending, and the list is based on predictions from Indian sports experts.
In any case, we are waiting for a bright game and a real sports festival.
And if you want to not only enjoy an enjoyable sporting event and make money on bets, join the Ekbet betting portal and win big money during IPL 2023.