Indian cricket team gets a big blow ahead of World Twenty20 semi-final as all-rounder Yuvraj Singh has been ruled out from the knockout stage of championship. Yuvraj got injured during India-Australia group match while batting in crucial middle overs. He got his ankle twisted which gave him pain a lot and couldn't score must for the side in tensed chase.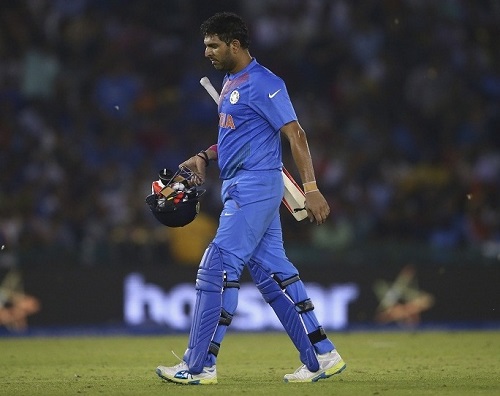 ICC confirmed Yuvraj Singh's replacement in the Indian side ans Manish Pandey will join the side ahead of crucial semifinal against West Indies. BCCI selection committee and team management forwarded Manish Pandey's name to included in the roster at the place of Yuvraj Singh for wt20 knockouts and International Cricket Council approved it.
Manish Pandey could be a good choice to replace Yuvi as a batsman in the middle order. The fact is Manish impressed everyone with his blasting hundred against Australia in Australia in the last ODI match of 2016 series. The century helped India to win the only One-Day match during the five games of series.
Indian team will now play semi-final against West Indies on 31st March at Wankhede Stadium.