New Zealand Captain Brendon McCullum has signed up with English County Club Middlesex to participate in the Natwest T20 Balst 2016 edition. He will also be seen playing Royal One Day matches for the club. McCullum will play 7 twenty20 games for Middlesex whereas he'll feature in 4 One Days.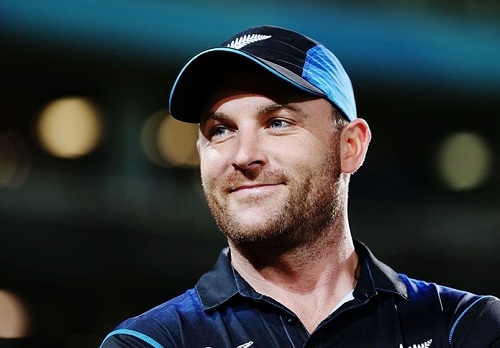 An ECB statement stated, "The 34-year-old, who on Tuesday announced he will retire from international cricket in February next year, will play NatWest T20 Blast and Royal London One-Day Cup cricket for the London outfit in 2016."
On Tuesday McCullum confirmed that he would be playing last international series against Australia in the February month. He would not play for Blackcaps afterwards. New Zealand skipper will be playing Indian Premier League for new IPL franchise Intex Rajkot.
Brendon McCullum will be free after that and will fly to England for representing Middlesex in county. He played previous T20 Blast season for Birmingham Bears. In one of the played matches, he scored unbeaten 158 against Derbyshire.
McCullum said in a statement to county's official site, "I am delighted to be joining such an auspicious County as Middlesex and very much look forward to playing at the Home of Cricket."
Angus Fraser who is the managing director at Middlesex said, "Signing a player of Brendon's undoubted quality is a huge coup for the club. He is one of the most respected, capable and dangerous cricketers in world cricket and will create a great deal of excitement around the club. When he walks out to bat everybody stops what they are doing to watch."