Australian all-rounder Shane Watson has confirmed that he'll will not play international cricket after ongoing 2016 twenty20 world cup championship. On Thursday in Mohali, Watson mentioned the news that he will no longer be a part of Australian team.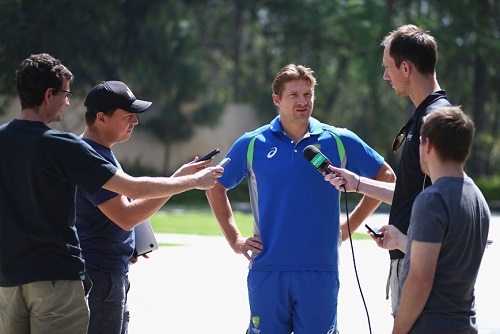 Watson said, "It's been over the last week that it's really become clear that now really is the right time to retire from all international cricket. I've been playing with the thought for a few months now and I know now with the way the group is continuing to evolve, which is exciting to be able to see, with my young family as well, and seeing the potential of the international schedule is very hectic."
Shane Watson has served Cricket Australia for 14 years and was a part of cricket world cup winning team in 2003 and 2007. He played with some of top Aussie cricketing legends Ricky Ponting, Adam Gilchrist, Shane Warne, Glenn McGrath and more.
"And I just know it's the right time to be able to right now clear my mind knowing that I've made the decision and be absolutely ready to go for these next two very important games," he added.
Australia will now play two more group matches against Pakistan on 25 March and on 27 versus India. And if Aussies get success to qualify for semi-finals, Shane Watson will be seen playing more games for Kangaroos.