Though India has lost first three ODIs, Twenty20 specialist batsman Suresh Raina believes that team will do better in T20 and we will get our confidence back before world t20. The sacked batsman from One-Day team has mentioned that he will be looking for 3 T20Is against Australia as it will help him to get in form.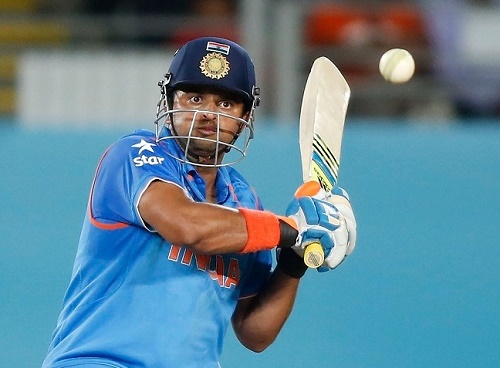 Raina said, "I am looking forward to playing against Australia and I'm keen to do well there. It is a big tournament for us. We have done really well in T20 cricket. I think it is important to win those three games in Australia and get back our confidence before we come to India."
Suresh Raina has also mentioned that upcoming world t20 will be tricky as lots of cricketers from different countries, play in Indian Premier League which gives them chances to get familiar with Indian conditions. So overseas players and teams are not unaware of the conditions.
"We have to work hard and execute our plans in batting and how to go about in the death overs. Everyone knows who plays how, since many of the players have played in India during the IPL. This World T20 will be very tricky. It is going to be exciting," middle order batsman added.
"I always believed T20 is about intent. It is very important to think positive in all the 40 overs, whether you batting, fielding or captaining the side. Results will follow. You need to calmly handle everything, which is what I learnt from MS (Dhoni) and other senior players. It's important to know your strength and how you want to do well on the field."
Indian cricket team is scheduled to meet Pakistan, Australia and New Zealand teams in the group stage of 2016 t20 world cup. India won 2007 world twenty20 and were runner-up in 2014 event. Hence it will be interesting to see how they play under home conditions in the sixth edition of world cup.