To provide safety to umpires, International Cricket Council have decided to introduce helmets for umpires during sixth edition of ICC World Twenty20 in India. This will be first occasion in T20 world cup's history when umpires will be wearing during the tournament, eventually it will first ICC event.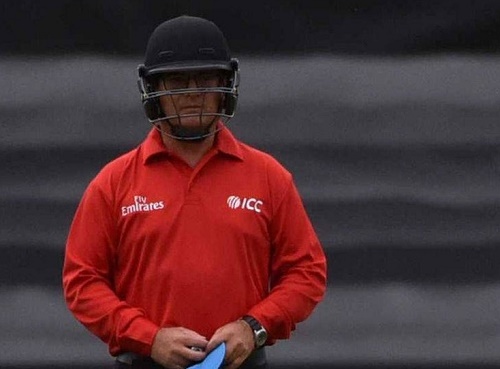 The main purpose to introduce helmets for umpires in the game to provide them safety from being hit by the ball. In previous two months there were 2 incidents happened when umpires were injured very badly after ball leaving the bat. Just before few days back during India-Australia ODI series, English umpire Richard Kettleborough received huge blow during Canberra One-Day.
He told cricket.com.au, "In the last three or four years, the fitness and the strength of the players has increased dramatically, and the bats are so much better than ever before, so the guys are hitting the ball a lot harder. We've seen some umpires being hit in recent times and it's becoming quite dangerous, certainly in T20 and one-day cricket especially."
Although it is not mandatory for umpires to wear helmet. It will be there wish only whether they want to wear it or not.
"I know for the Twenty20 World Cup 2016 we're all going to be issued helmets. We're not obliged to wear them, it's totally up to us, but it's certainly something I'll be taking on board and thinking about," Kettleborough added.
"Our safety, as with the players, is paramount. The non-strikers are in danger too, as is the bowler in his follow-through, there's no doubt about that. It's only a matter of time before someone gets hit quite badly."
The ICC World T20 2016 will kick off on 8th March whereas final will be concluded on 3 April in Kolkata.