Indian Premier League is one of the most viewed and entertaining twenty20 cricket leagues. Cricketers from all over the world participate in IPLT20 every year which is watched by billions of cricket fans, especially in India. In September 2017, Star India became the official broadcasting partner of Vivo IPL for a time period from 2018 to 2022.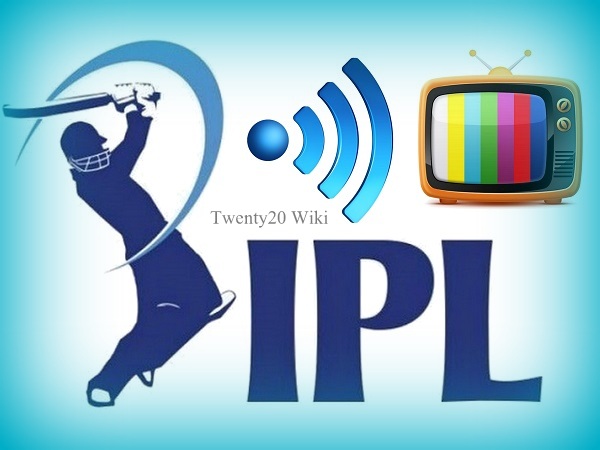 Star India purchased global broadcasting rights of Indian Premier League for a record highest bid at 16347.50 crore to air live IPLT20 matches for next 5 years. Initially Board of Cricket Control in India (BCCI) awarded tv channel rights to Sony Pictures Networks for a time duration period of 10 years in 2008.
Let's have a look at the complete list of broadcasting networks, tv channels list for Vivo IPL.
IPL 2018 Broadcasters, TV Channels List
Country
Broadcaster / TV Channel
Contract
Africa
SuperSport
2008-Present
Bangladesh
Maasranga
2008-Present
Bhutan
SET Max
2008-Present
Sony SIX
2013-Present
Brunei
Astro
2008-Present
Canada
Sportsnet
2011-2014
Caribbean
SportsMax
2008-Present
Hong Kong
PCCW
2010-Present
India
Sony MAX
2008-Present
Sony SIX
2013-Present
Sony ESPN
2015-Present
Malaysia
Astro
2008-Present
Arab
OSN Sports
2015-Present
Nepal
Sony MAX
2008-Present
Sony SIX
2013-Present
Sony ESPN
2016-Present
New Zealand
Sky Sports
2012-Present
Pakistan
Geo Super
2012-Present
Singapore
StarHub
2008-Present
Singtel
2015-Present
Sri Lanka
Carlton Sports Network
2012-Present
United Kingdom
ITV4
2011-2014
Sky Sports
2015-Present
United States
ESPN
2015-Present
Worldwide Internet Rights
Hotstar
2015-Present