Afghanistan set to launch first domestic twenty20 cricket league APL T20 on 5th October as first match of inaugural Afghanistan Premier League is scheduled to play between Kabul Zwanan and Paktia Panthers. Sharjah to host all matches of first APL edition that will conclude on 21 October with final game.
There are 23 matches due to play in the debuting season of Afghanistan t20 league. All matches will begin at local timings as if there is only game, it will start at 8:00 PM meanwhile if its double header, first match to begin at 4:00 PM and another one at 8:00 PM.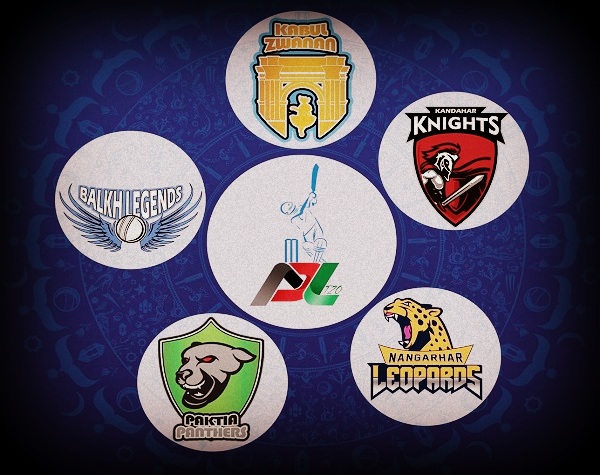 First semi-final of APL 2018 will be played on 19th October meanwhile second semifinal is scheduled for 20. Final to take place on 21 October. Balkh Legends, Kabul Zwanan, Paktia Panthers, Kandahar Knights and Nangarhar Leopards are the participating five Afghanistan Premier League teams in the tournament.
Chris Gayle, Colin Munro, Andre Russell, Brendon McCullum, Wayne Parnell, Shahid Afridi, Sohail Tanvir, Wahab Riaz, Mushfiqur Rahim, Luke Wright and Chris Jordan are some of the top foreign players signed to play in the inaugural APL season.
Let's have a look at the full schedule of Afghanistan Premier League for 2018 season.
APL T20 2018 Full Schedule, Fixtures
5 October, 8:00 PM: Kabul Zwanan vs Paktia Panthers
6 October, 4:00 PM: Nangarhar Leopards vs Kandahar Knights
6 October, 8:00 PM: Kabul Zwanan vs Balkh Legends
7 October, 4:00 PM: Paktia Panthers vs Nangarhar Leopards
7 October, 8:00 PM: Balkh Legends vs Kandahar Knights
9 October, 8:00 PM: Kabul Zwanan vs Nangarhar Leopards
10 October, 8:00 PM: Paktia Panthers vs Balkh Legends
11 October, 4:00 PM: Kandahar Knights vs Kabul Zwanan
11 October, 8:00 PM: Nangarhar Leopards vs Balkh Legends
12 October, 4:00 PM: Paktia Panthers vs Kandahar Knights
12 October, 8:00 PM: Kabul Zwanan vs Nangarhar Leopards
13 October, 4:00 PM: Balkh Legends vs Paktia Panthers
13 October, 8:00 PM: Kandahar Knights vs Nangarhar Leopards
14 October, 4:00 PM: Kabul Zwanan vs Balkh Legends
14 October, 8:00 PM: Nangarhar Leopards vs Paktia Panthers
16 October, 8:00 PM: Kabul Zwanan vs Kandahar Knights
17 October, 4:00 PM: Nangarhar Leopards vs Balkh Legends
17 October, 8:00 PM: Kandahar Knights vs Paktia Panthers
18 October, 4:00 PM: Kandahar Knights vs Balkh Legends
18 October, 8:00 PM: Kabul Zwanan vs Paktia Panthers
19 October, 8:00 PM: 1st Semifinal- Balkh Legends vs Nangarhar Leopards
20 October, 8:00 PM: 2nd Semifinal- Kabul Zwanan vs Paktia Panthers
21 October, 8:00 PM: Final- Balkh Legends vs TBC
Download PDF: Afghanistan Premier League 2018 schedule