Delhi's Feroz Shah Kotla cricket stadium may lose the hosting of ICC World Twenty20 next year. BCCI secretary Mr. Anurag Thakur has warned the Delhi and District Cricket Association (DDCA) that if stadium fails to host the scheduled India-South Africa fourth test from 3 December, then it is strong possibility that Delhi will be removed from the list of venues for T20 World Cup 2016.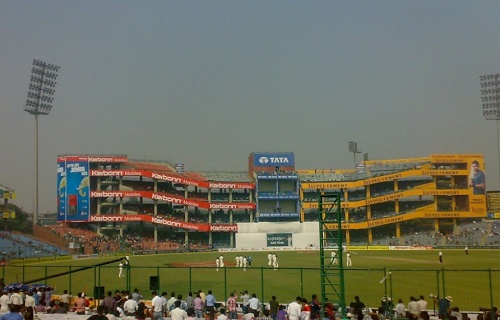 BCCI secretary has made clear that if DDCA fails to meet the board's deadline of 17 November for getting required clearances from civic bodies to host the test match, board is certain to take back hosting rights of international matches.
Anurag told TOI, "We have to wait and watch till November 17 if Delhi is ready or not for the Test. If Delhi fails to stage the Test, the venue may also lose the World T20 matches."
As per reports, DDCA is nearly a bankrupt as association is under the burden of having to pay nearly around 24.50 crores as entertainment tax to state government.
A government told TOI, "The report will take another day or two. However, the aim is to get it done by Monday evening. There is too much of mess in this association. The system needs to change."
The 2016 ICC World T20 is the sixth edition of championship which is scheduled to take place from 11 March to 3 April.