The Hampshire Captain James Vince is eyeing to seal berth in the England squad for ICC World Twenty20 next year in India. Currently James is in Sandhurst for the training to prepare himself for captaining England Lions next month in Dubai.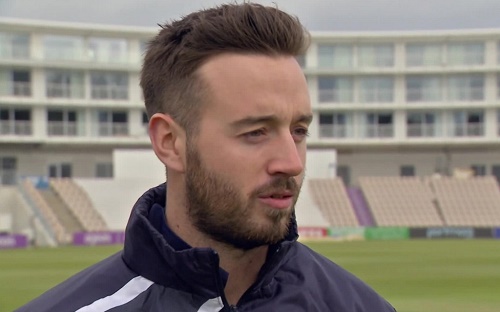 Vince said, "We had a day at the Military Academy in Sandhurst which was about leadership, not just for me as captain but for everyone in the squad. We were out of our comfort zone, definitely, talking about something we weren't 100 per cent confident about."
"I've been on a few Performance Programmes and last year's was definitely the best, both out in Sri Lanka before Christmas and then with the Lions in South Africa," he added.
James is also included in England's squad for the three twenty20 series against Pakistan later this month in United Arab Emirates.
"Hopefully this year's will be as good as that or even better. I really enjoyed the captaincy last year."
"I've been in the England squad a couple of times now and obviously the next step is to get into the team. There's another chance to do that in the T20 games against Pakistan after we get to Dubai, and then we have the five games against Pakistan A for the Lions in December."
England became ICC World T20 champions in 2010 in West Indies when they defeated Australia in the final match.