Himachal Pradesh transport minister Mr. G S Bali has urged Board of Cricket Control in India (BCCI) to shift India vs Pakistan world Twenty20 2016 match from HPCA stadium in Dharamsala. The minister expressed his views regarding the Indo-Pak match after following the Pathankot Attacks and Himachal Pradesh is the home of Havaldar Sanjeevan Rana who sacrificed his life to save people.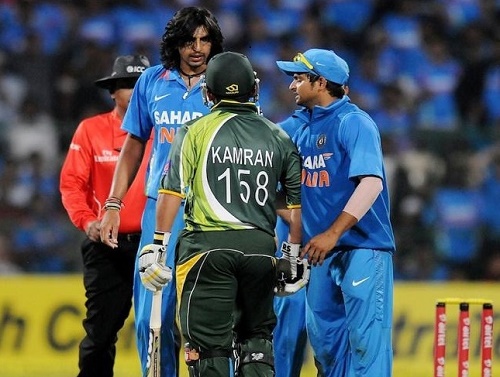 GS Bali mentioned that during Sanjeevan Rana's cremation he noticed the people's anger and raising questions over India-Pakistan T20 world cup match on 19th March. He said that he was n't against the cricket match as it's a commercial event, not a friendly game between two nations. Bali also said that it would be hard for Rana's family and HP people to control their feelings when Pakistan team arrives here.
Bali wrote on his Facebook page, "Personally, I am not against the cricket match. But, the match is not a friendly match between two nations. It's purely a commercial event. Just imagine how Rana's family and the people of Himachal Pradesh will control their emotions if Pakistan – which has inflicted serious wounds — sends its cricket team to play at Dharamshala."
See more: India vs Pakistan T20 rivalry
Minister also asked BCCI to share the funds of match to the families of martyrs.
"I am leaving it all to Anurag Thakur, who is the BCCI secretary and HPCA president to take a decision whether to hold the match or call it off. If he decides not to cancel the match, then funds should be used only for the martyrs 's families. It's he (Anurag) who has to clarify whether sentiments of the martyrs' families or supreme sacrifice of two jawans holds some value vis-a-vis commercial cricket," Bali added.
India and Pakistan cricket teams are scheduled to play group match of 2016 Twenty20 world cup on 19 March at HPCA stadium.