Pakistan Cricket Team may visit to India to play two twenty20 international matches series in December 2015. As per reports 5 One Day Internationals can also be in the bilateral series. Initially it was announced that both countries will be playing 2 tests and 5 ODIs in December-January as per the signed Memorandum of Understanding (MoU).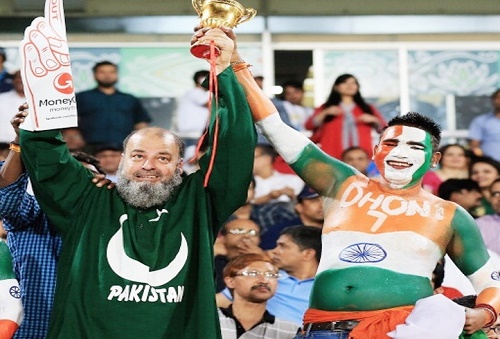 But political tensions from the nations, forced BCCI to rethink about the series that was scheduled to be hosted in United Arab Emirates. Before few days back PCB chairman Mr. Shahryar Khan visited India to meet BCCI president over the talks for scheduled series. But Shiv Sena protested in BCCI office in Mumbai and forced officials to cancel the meeting.
After the recently concluded AGM meeting of BCCI, president Mr. Shashank Manohar's said that we are looking to host Pakistan for home series in December month. The series will take place only if Indian government approves it. He also mentions that India-Pakistan can play 2 T20s and 5 ODIs in December when Indian team will be free from international cricket.
BCCI President Mr. Shashank Manohar said, "India-Pakistan may play 5 ODIs, 2 T20Is in December if govt approves Depending on what happens to series against Pakistan, we have to take a call. We need government permission to play against Pakistan and Board decision will be as per the government stand."