India have got some good twenty20 international matches series before heading to Australia for t20 world cup 2020. In year 2019, Men in Blue will be facing Bangladesh in November for 3 t20s and West Indies in December for three twenty20s.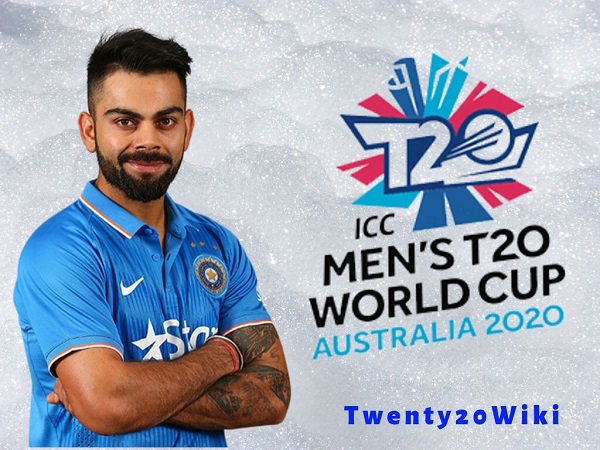 In January 2020, Indian cricket team to play Sri Lanka from 5 to 10 Jan for three T20Is meanwhile New Zealand to host Men in Blue for 5 Twenty20 internationals between 24 January and 2 February. After this, Indian cricketers will be busy in IPL 2020 during April and May months.
Then there is Asia Cup 2020 also scheduled to take place in 20-over format ahead of ICC T20 world cup.
Team India's schedule for T20Is in 2020
| | | | |
| --- | --- | --- | --- |
| DATE | TIME (IST) | FIXTURE | VENUE |
| 3 November 2019 | 7:00 PM | 1st T20I: India vs Bangladesh | Feroz Shah Kotla, Delhi |
| 7 November 2019 | 7:00 PM | 2nd T20I: India vs Bangladesh | SCA Stadium, Rajkot |
| 10 November 2019 | 7:00 PM | 3rd T20I: India vs Bangladesh | VCA Ground, Nagpur |
| 6 December 2019 | 7:00 PM | 1st T20I: India vs West Indies | Wankhede Stadium, Mumbai |
| 8 December 2019 | 7:00 PM | 2nd T20I: India vs West Indies | Greenfield Stadium, Thiruvananthapuram |
| 11 December 2019 | 7:00 PM | 3rd T20I: India vs West Indies | Rajiv Gandhi International Stadium, Hyderabad |
| 5 January 2020 | 7:00 PM | 1st T20I: India vs Sri Lanka | Barsapara Cricket Stadium, Guwahati |
| 7 January 2020 | 7:00 PM | 2nd T20I: India vs Sri Lanka | Holkar Cricket Stadium, Indore |
| 10 January 2020 | 7:00 PM | 3rd T20I: India vs Sri Lanka | MCA Stadium, Pune |
| 24 January 2020 | 12:30 PM | 1st T20I: New Zealand vs India | Eden Park, Auckland |
| 26 January 2020 | 12:30 PM | 2nd T20I: New Zealand vs India | Eden Park Outer Oval, Auckland |
| 29 January 2020 | 12:30 PM | 3rd T20I: New Zealand vs India | Seddon Park, Hamilton |
| 31 January 2020 | 12:30 PM | 4th T20I: New Zealand vs India | Westpac Stadium, Wellington |
| 2 February 2020 | 12:30 PM | 5th T20I: New Zealand vs India | Bay Oval, Mount Maunganui |
| 24 October 2020 | 4:30 PM | T20 WC: India vs South Africa | Perth Stadium, Perth |
| 29 October 2020 | 1:30 PM | T20 WC: India vs TBC | MCG, Melbourne |
| 1 November 2020 | 1:30 PM | T20 WC: India vs England | MCG, Melbourne |
| 5 November 2020 | 2:00 PM | T20 WC: India vs TBC | Adelaide Oval, Adelaide |
| 8 November 2020 | 1:30 PM | T20 WC: India vs Afghanistan | SCG, Sydney |