The 14th season of Indian Premier League is all set to roar from 9th April 2021 and title defender Mumbai Indians will be seen playing the opening match against Royal Challengers Bangalore in Chennai. It will be first occasion when no IPL team will play home matches in their city.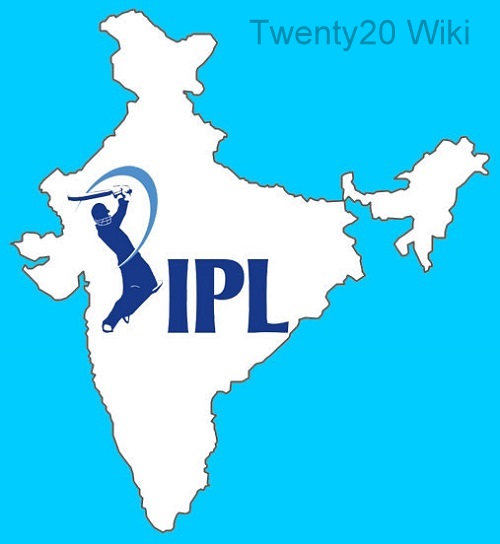 Eight franchises based teams to participate in the prestigious T20 competition. Mumbai Indians are the two-time title defending champions in Indian Premier League 2021. Knockout matches (qualifiers and eliminator) will be played just like previous seasons.
IPL 2021 final is scheduled to be played 0n 15 October in Dubai.
See more: IPL 2021 teams
IPL 2021 New Schedule UAE leg
Match 01 – Sunday, September 19: Mumbai Indians vs Chennai Super Kings 7:30 PM IST, Dubai
Match 02 – Monday, September 20: Kolkata Knight Riders vs Royal Challengers Bangalore 7:30 PM IST, Abu Dhabi
Match 03 – Tuesday, September 21: Punjab Kings vs Rajasthan Royals 7:30 PM IST, Dubai
Match 04 – Wednesday, September 22: Delhi Capitals vs SunRisers Hyderabad 7:30 PM IST, Dubai
Match 05 – Thursday, September 23: Mumbai Indians vs Kolkata Knight Riders 7:30 PM IST, Abu Dhabi
Match 06 – Friday, September 24: Royal Challengers Bangalore vs Chennai Super Kings 7:30 PM IST, Sharjah
Match 07 – Saturday, September 25: Delhi Capitals vs Rajasthan Royals 3:30 PM IST, Abu Dhabi
Match 08 – Saturday, September 25: SunRisers Hyderabad vs Punjab Kings 7:30 PM IST, Sharjah
Match 09 – Sunday, September 26: Chennai Super Kings vs Kolkata Knight Riders 3:30 PM IST, Abu Dhabi
Match 10 – Sunday, September 26: Royal Challengers Bangalore vs Mumbai Indians 7:30 PM IST, Dubai
Match 11 – Monday, September 27: SunRisers Hyderabad vs Rajasthan Royals 7:30 PM IST, Dubai
Match 12 – Tuesday, September 28: Kolkata Knight Riders vs Delhi Capitals 3:30 PM IST, Sharjah
Match 13 – Tuesday, September 28: Mumbai Indians vs Punjab Kings 7:30 PM IST, Abu Dhabi
Match 14 – Wednesday, September 29: Rajasthan Royals vs Royal Challengers Bangalore 7:30 PM IST, Dubai
Match 15 – Thursday, September 30: SunRisers Hyderabad vs Chennai Super Kings 7:30 PM IST, Sharjah
Match 16 – Friday, October 01: Kolkata Knight Riders vs Punjab Kings 7:30 PM IST, Dubai
Match 17 – Saturday, October 02: Mumbai Indians vs Delhi Capitals 3:30 PM IST, Sharjah
Match 18 – Saturday, October 02: Rajasthan Royals vs Chennai Super Kings 7:30 PM IST, Abu Dhabi
Match 19 – Sunday, October 03: Royal Challengers Bangalore vs Punjab Kings 3:30 PM IST, Sharjah
Match 20 – Sunday, October 03: Kolkata Knight Riders vs SunRisers Hyderabad 7:30 PM IST, Dubai
Match 21 – Monday, October 04: Delhi Capitals vs Chennai Super Kings 7:30 PM IST, Dubai
Match 22 – Tuesday, October 05: Rajasthan Royals vs Mumbai Indians 7:30 PM IST, Sharjah
Match 23 – Wednesday, October 06: Royal Challengers Bangalore vs SunRisers Hyderabad 7:30 PM IST, Abu Dhabi
Match 24 – Thursday, October 07: Chennai Super Kings vs Punjab Kings 3:30 PM IST, Dubai
Match 25 – Thursday, October 07: Kolkata Knight Riders vs Rajasthan Royals 7:30 PM IST, Sharjah
Match 26 – Friday, October 08: SunRisers Hyderabad vs Mumbai Indians 3:30 PM IST, Abu Dhabi
Match 27 – Friday, October 08: Royal Challengers Bangalore vs Delhi Capitals 7:30 PM IST, Dubai
Match 28 – Sunday, October 10: Qualifier 1 7:30 PM IST, Dubai
Match 29 – Monday, October 11: Eliminator 7:30 PM IST, Sharjah
Match 30 – Wednesday, October 13: Qualifier 2 7:30 PM IST, Sharjah
Match 31 – Friday, October 15: Final 7:30 PM IST, Dubai