The iconic India-Pakistan match in ICC World twenty20 2016 has been shifted to Eden Gardens in Kolkata. Originally the match was allotted to HPCA Stadium in Dharamsala but due to some political issues and security concerns from PCB, BCCI forced to re-allocate the 19th March India vs Pakistan game and it will now be played in Kolkata.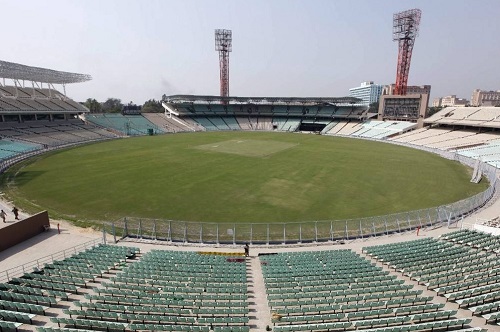 Pakistan will play two practice matches in Kolkata before the start of championship that are against West Bengal team and title defending champion Sri Lanka. Men in Green were about to arrive in Kolkata on Tuesday but PCB stopped the team and sent three people panel who looked out at the security in Dharamsala. They reported that securities were not upto the mark and Pakistan Men's and Women's teams won't be safe to play.
ICC Chief David Richardson said, "The decision has been taken following consultation with the BCCI, the relevant state associations, the ICC and BCCI security consultant and other relevant authorities. The decision to relocate the match has been made for security reasons. The concerns initially arose following alleged public comments recently reported by the Chief Minister of Hamachal Pradesh, warning of demonstration and attempts to disrupt the peaceful conduct of the match."
However those cricket fans who have purchased the tickets for this biggest game, will have options to either get full refund or have opportunity to exchange tickets.
"As far as those who have purchased tickets online for the match, they will be offered the choice of a full refund or the opportunity to exchange their tickets for ones for the Kolkata match," Mr. David said in a statement.
India vs Pakistan women's world t20 2016 match will be played in Delhi on 19th March which was originally scheduled to play at Dharamsala too.