Australia women's team captain Meg Lanning believes that introduction of Women's Indian Premier League will enhance the game in country and will attract more girls towards cricket. Lanning said that Women's Big Bash League has improved the game in Australia and England's Super League is also doing great for English women's. So why not Women's IPL for Indian girls.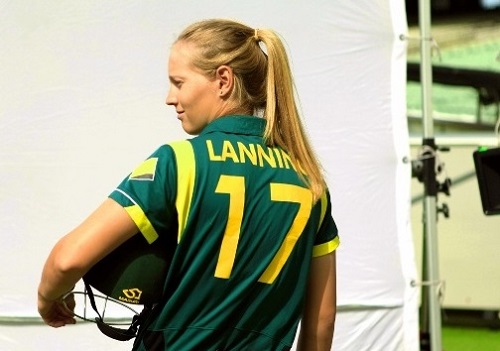 Lanning said, "We've seen women's Big Bash kick off to a good success in Australia. There's Super League in England as well. If there was an IPL for women here to be started, it will take the game forward and players will love to be involved in. Super League is another great step forward for the women's game. Girls are interested in playing as well. [The] Women's Big Bash League was great for the game. "
"An IPL will be fantastic. India have made serious improvements in the last few years. Hope Super League works well and you never know what can happen from there," she added.
Not only Australian skipper but England women's captain Charlotte Edwards also puts bat on Indian Premier League for women's. She said, "We would really like to see an IPL and even Indian players playing in the Super League and WBBL. It will be great for our game. You have seen what IPL has done for the men's game; it will be fantastic for women's cricket if it happens."
Indian women skipper Mithali Raj also wants to have women's IPL to attract more girls towards the game.
Mithali said, "It was a good experience to play in such a crowded stadium. It wasn't new for us personally since we had experienced it in Australia, but to see the fans cheer for us was unique. Somewhere it is the game that the girls have played that has attracted such good crowd. If you want to just market the game, then T20 is the best format. But to have quality players coming through, you have to have day games, so there has to be a fine balance."