International Cricket Council will be conducting random dope tests in the ongoing ICC World Twenty20 Championship in India. This news came on Wednesday after getting some much hype and scandals in the sporting world regarding doping. Recently Famous Russian Women tennis star Maria Sharapova failed in dope test. Hence ICC has decided to conduct dope test on regular basis in wt20.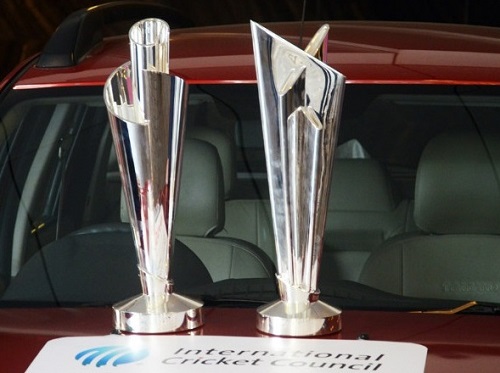 Doping is not new in athletics and sports. It is also related with cricket as if you can remember 2003 cricket world cup incident when Shane Warne was found fail in the doping test just before the start of tournament. He was then punished 1 year ban.
Pakistan's Shoaib Akhtar and Mohammad Asif were also found to be used illegal substances ahead of 2006 ICC Champions Trophy. Meanwhile recently Pakistani spinner Yasir Shah is facing 3 months ban for using the drug substances.
Hence Organizers said that doping tests will be taken during the event and will be done randomly without letting players know about it.
ICC World T20 tournament director Mr. M V Sridhar told AFP, "Dope tests are already in place. Random tests will happen during the event. The tests will be done by the International Cricket Council anti-doping committee as per the WADA (World Anti-Doping Agency) code."
"Like in any bilateral series on the morning of the match the managers of the two teams will exchange the names of two players from their sides to be tested and their sample will be taken in the evening," Sridhar added.
2016 t20 world cup is being played in India from March 8 and will conclude on 3rd April.