Former Indian coach Anil Kumble may join Delhi Daredevils as mentor of team for next year's Indian Premier League event. Delhi was at the bottom spot in 2018 IPL, hence team has started preparations for 2019 edition starting from 29 March.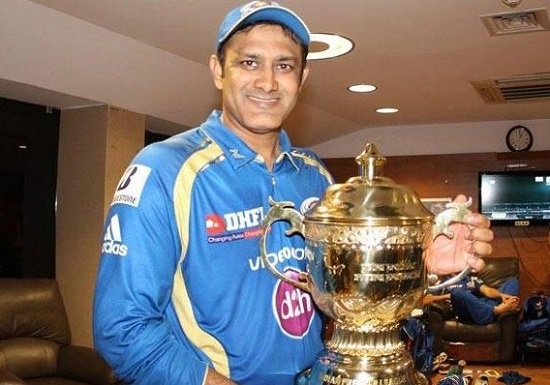 Daredevils franchise co-owner JSW head Parth Jindal talked to Mumbai Mirror paper in which he confirmed that franchise is looking to make things finalize with former Indian captain.
"We've touched based with him. The talks are on. If we are able to convince him, it would be great," as saying by Parth Jindal to Mumbai Mirror.
If Kumble becomes mentor of Daredevils team, it will not be new role for former India captain as he previously mentored Mumbai Indians in 2015 and Mumbai won that IPLT20 season. Interestingly at that time, Ricky Ponting was head coach of MI and he's currently performing duties for Delhi.
As per report, Sourav Ganguly's role is crucial in DD franchise management decision in talk with Kumble for mentor's role. The fact is Ganguly is near to Jindal group and he's suggested Kumble's name for the betterment of team's performance.