The seventh edition of the ICC Men's T20 World Cup was scheduled to be held in Australia in 2020. However, due to the coronavirus pandemic, the tournament had to be postponed. After much deliberation, India was chosen as the host for the tournament which is now scheduled to be played through October and November in the country.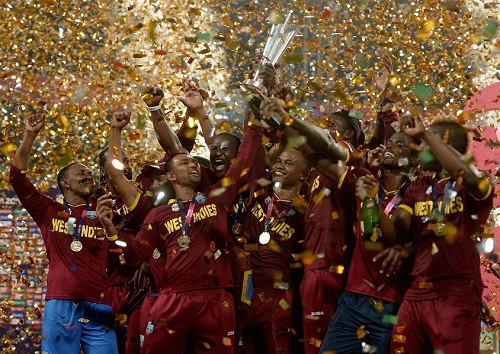 While the country was on its path to recovery earlier in the year, a new wave has caused the cases to surge and cast a new cloud of doubt over one of the biggest cricket tournaments worldwide.
World cup still set for India
Currently, the Indian Premier League (IPL) season is ongoing, with some of the biggest names in cricket already in the country. Despite the rising number of cases, there has been no indication that the season would be halted. The games are played without audiences and follow stringent health measures.
Geoff Allardice, the acting CEO of ICC, has assured that there are no plans to postpone the world cup despite the recent rise in cases. As of date, the ICC is planning to "proceed with the assumption that the event is going as planned."
However, given the current state of affairs, it is hard to say if India would be able to contain the pandemic in time. At the same time, the successful execution of the current IPL season shows India's capacity to hold huge cricket matches in the current environment.
India favorites to win
10Cric, one of the most highly-rated online casinos and sportsbooks in India, is predicting India to be the favorites when it comes to outright winners of the tournament.
The national team has always been a strong T20 side, winning the first edition of the World Cup at home in 2007. Another factor to consider is the home advantage for the Indian side in this tournament. According to the online bookmaker, Australia and West Indies are second and third most likely to win the tournament.
Cause of concern?
The T20 World Cup has already been postponed by a year and it is unlikely that it will be postponed again. However, if it is not feasible to host the tournament as planned in India, backup hosts like Sri Lanka and the United Arab Emirates could be considered to host the tournament instead.