The recent adaptation and success of Twenty20 cricket has reignited many fans' interest in the sport. However, it's also caught unwelcome attention from many that wish to take advantage of the format's short matches and fast action.
Even though T20 was introduced less than 20 years ago, as it spread like wildfire around the cricket world, so too have incidences of match fixers trying to take advantage of it.
Short-Form Scandal
Perhaps more vulnerable than any other T20 league is the world's richest one, the Indian Premier League. Its first major scandal came in its fifth season (2012), when an Indian TV-run sting operation caught recorded five different IPL players discussing that they had taken part in past spot-fixing schemes or would readily do so in the future.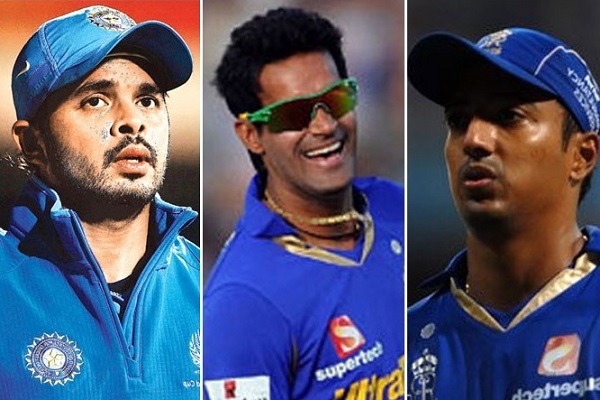 While four of the players' bans spanned only one to four years, the Deccan Chargers' TP Sudhindra was hit with a life ban from the Board of Control for Cricket in India.
More IPL Shame
Just a year later, the IPL was mired in yet another match-fixing mess. Twenty-six individuals including many bookies and three Rajasthan Royals players were arrested by Delhi police on accusations of spot and match fixing.
While all three players spent short periods of time in jail, each was eventually acquitted of criminal charges. That didn't affect the BCCI's decision, who handed out life bans to the trio on accounts of misconduct and corruption.
Ram Slam Scandal
Years after the fact, Cricket South Africa is still getting to the bottom of a match-fixing scandal that tainted the 2015-16 Ram Slam T20 Challenge season. After initially banning five cricketers in early 2016, the CSA continued to dole out additional punishments over a year later to other players found guilty of taking part in the scheme.
The longest of these punishments went to Gulam Bodi, who received a 20-year ban from the sport after he was found to be acting as the mediary between betting syndicates and potential participating players. A small consolation for Ram Slam fans is that the CSA determined that no actual matches were ever fixed, as Bodi never got past the planning and recruiting stage.
Even still, the scandal was yet another black eye for the format, and according to some experts something we should get used to:
"The advent of live online sports betting has made match and spot fixing in cricket easier than ever," says Lily Anderson, chief editor at OnlineCasino.co.uk. "Especially in nations like India where online sports gambling still isn't legalized and regulated, it's crucial that the government proactively pursues corruption instead of just relying on cricket's often under-powered anti-corruption organisations."