Indian Premier League franchise Royal Challengers Bangalore team owner Mr. Vijay Mallya has bought one more franchise but it is not in IPL but in Caribbean Premier League. He has acquired Barbados Tridents franchise in CPLT20.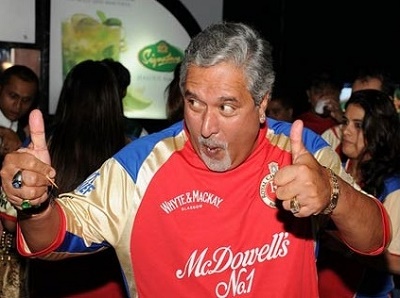 As per reports, the Barbados franchise has been sold for 2 Million USD and the new team owner will also provide funds for players salaries. Mallya met Barbados Prime Minister Mr. Freundel Stuart who gave Mallya confidence that government would help him as there was no central revenue in Caribbean Premier League.
Mr. Mallya said, "I've acquired the team. It is a joint venture if not exactly in the classical sense of the term. I will, of course, take a lead role and that is because I understand the Twenty20 competition. There is no central revenue in the CPL as in the case of the IPL (Indian Premier League) and the revenue stream is tickets and sponsorship. The numbers did not add up and the only solution was to go to the government."
"I met the Prime Minister of Barbados and he has promised all the support. Once the government came forward, I told the CPL that I'm ready. It is a joint venture of sorts. Going forward, the CPL has said it will disburse central revenue and when it happens, it will be bonus," he added.
The invested amount will be regain from the tickets and maybe some sponsorship. CPL new owner said, "It can be recovered as Kensington Oval in Barbados is one of the best stadiums in the Caribbean. The CPL history shows all games are full."
Kingfisher owner Mallya dined the face of changing team's name as he said that Barbados Tridents is already a popular name and it represents the nation. He said, "It will not be RCB II. They have a name and I don't want to tinker with that. Trident is the national symbol of the country and so I don't intend to change it."
Barbados Tridents wn 2014 CPL Twenty20 championship.