West Indies' mysterious spinner Sunil Narine will be seen representing Trinidad and Tobago Knight Riders in the 4th edition of Caribbean Premier League. He was used to play for Guyana Amazon Warriors in the previous CPLT20 seasons but ahead of CPL 2016 players draft, Narine is successfully transferred to T&T franchise team.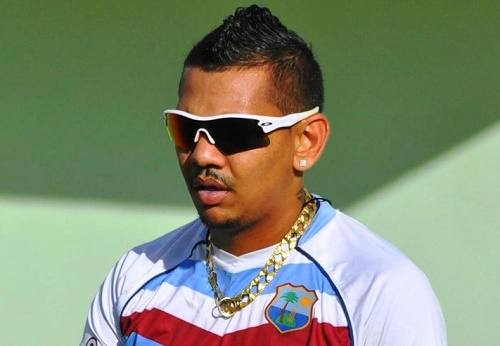 Sunil Narine was associated with Guyana team from the first edition of Caribbean Premier League in 2013 and now he is apart from the side. He thinks that it's Guyana Amazons decision and he can't do anything in it. He feels he gave best for the club in past three years.
He said, "First I must say that I have really enjoyed my three years with Guyana. As a team we had been a little disappointed not to have won a CPL trophy in that time, which we really wanted to do and make Bobby (Ramroop) proud. But I am sure Guyana will look to take this opportunity to build a new team that will be a force to be reckoned with."
"Some things are out of my control, and I always said from the start when the CPL were appointing various icon players that if I wasn't able to play for Trinidad then I would like to play for Guyana. So I have done my best and I hope Guyana recognise that," he added.
The magician Caribbean bowler who is also named in the West Indies squad for world t20 2016, will now be seen in the team of Trinidad & Tobago which is owned by Shahrukh Khan and company who owns Kolkata knight Riders franchise in IPL. Sunil Narine is used to play for KKR in IPL.
"KKR prides itself on being a family and that is exactly what it is. Yes, the team is competitive and we have won titles, but a lot of that can be attributed to how the franchise is run from top to bottom. The owners and management care and make themselves available. Players are comfortable and well looked after and I am sure the same style of ownership and management will be seen at Trinidad & Tobago."
The Trinidad and Tobago franchise was known as T&T Red Steel but now team is renamed after the request from owners to change the franchise name and will be known as T&T Knight Riders in CPL 2016.