Veteran opening batsman Virender Sehwag has become mentor of Kings XI Punjab cricket team for Vivo Indian Premier League 2016. Sehwag was a part of KXIP team in 2015 competition but he announced retirement from international cricket and IPL in December 2015.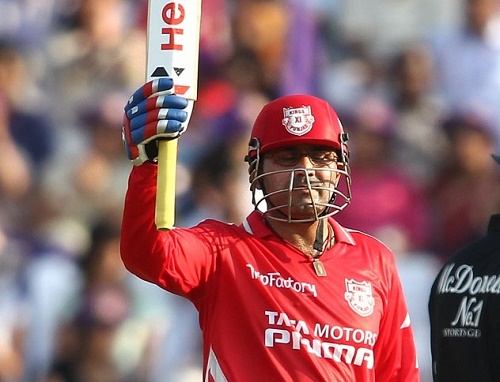 Virender Sehwag will assist Kings XI Punjab head coach Sanjay Bangar in the ninth edition of IPLT20 which is beginning from 9 April. Snjay Bangar is happy to have Viru in the support staff and believes that his presence will benefit players.
Bangar said, "Virender Sehwag has been an integral part of the KXIP squad over the last two seasons and understands the dynamics of the team very well. With him stepping in as the mentor, the team will immensely benefit from his guidance and advice."
Check more: KXIP squad for IPL 2016
"His knowledge of the game will certainly help in establishing a strong team and bring out the best in all the players. I am sure that Sehwag will prove to be a great mentor and his presence will be extremely appreciated by the squad," he added.
Virender Sehwag is glad to be associated with franchise again and would be looking forward to work with players and Sanjay Bangar.
Sehwag said, "I am extremely happy to continue my journey with Kings XI Punjab. Given the relationship and camaraderie I share with the squad, management and promoters, it feels like I am with my extended family. Being a part of KXIP has always been a special experience and I am looking forward to the upcoming season in my new role."