Jos Charles Buttler, the vice-captain of the England One Day International Team is playing for Rajasthan Royals in this TATA IPL 2022. This RR player has previously played for Mumbai Indians for the 2016 and 2017 IPL seasons. But none of his prior IPL seasons can stand a chance against his recent 2022 form.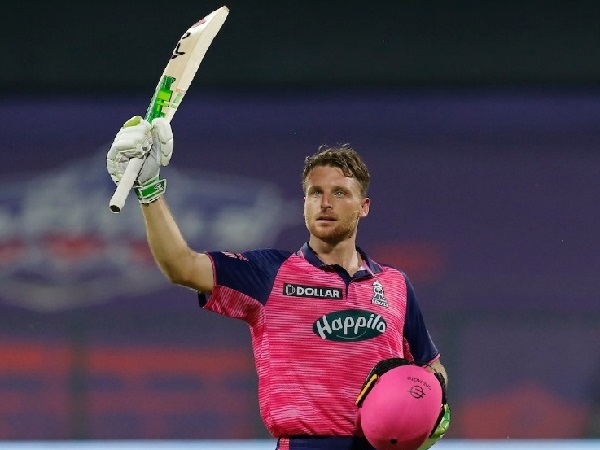 Buttler is the topic of every discussion this season. Starting from the experts on the commentary boxes to the fans on Social media everyone is blown away but this England batsman. Retained by Rajasthan Royals for 10 Crore in the IPL mega auction 2022 Jos has certainly proved himself to be the real star of this league.
While we cannot exactly pinpoint a reason behind someone's good performance there are possible factors that can contribute to the success.
"Jos Buttler has made a fabulous start to the IPL. He's the best T20 batter in the world at the moment, by a mile. His array of shots and his execution of shots is unmatched, but I also love his calmness and his presence of mind in the middle," former English cricketer Kevin Pietersen quoted in an interview on IPL odds site Betway.
For Jos Buttler, it seems like his cricket philosophy sets him apart from other players. He talked about his philosophy while being asked about the two curse words written on his bat. Jos went on to explain what it meant for him.
"It's just something that reminds me of what my best mindset is—when I'm playing cricket, and probably in life as well," Buttler told the media. 'It's something that reminds me of what my best mindset is, when I'm playing cricket, and probably in life as well. For Jos Buttler who has always looked for consistency in his form, his ideology keeps him sane in a field where consistency is hard to establish.
As a senior player of RR Jos has established his place in the team gradually and the team has also shown their belief in his abilities. With the franchise's support, this 31-year-old player has been on the top of the list for Orange Cap Holder 2022. Jos' statistics show he has 499 runs with a strike rate of 159.42 and an average of 71.29 runs per innings. Jos Buttler's current performance has fans comparing him to Virat Kohli's 2016 IPL season.
It is estimated that the momentum Jos has had in the first eight matches can benefit him in creating the record for the highest runs in one single season of the IPL. Meaning he can cross Virat's milestone of 973 runs and reach 1000 runs barriers.
Jos starts the season with three centuries, one against Mumbai Indians and two consecutive 100s against Delhi and Kolkata. With fans cheering for him all over the stadium and on social media, it looks like Jos has connected with the Rajasthan fans and he has ultimately discovered his pace and position in the squad.