Australia's spin magician Shane Warne has confirmed that second edition of Cricket All Stars exhibition twenty20 three matches series will be played in September/October 2017. A total of 25 former cricketers have confirmed their availability for 2017 Cricket All Stars T20 series. There is no Indian player was mentioned in Warne's released list on his official facebook page.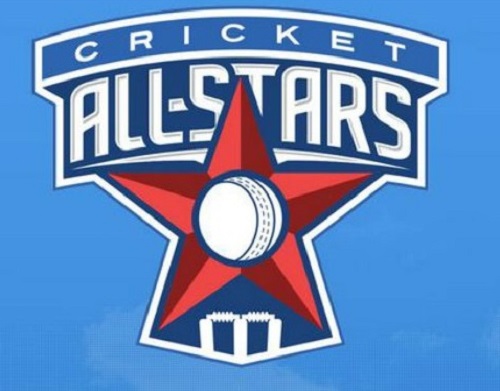 The inaugural edition of cricket all stars was played in 2015 between Shane Warne's "Warne Warriors" and Sachin Tendulkar's "Sachin Blasters". Warne's team defeated Sachin Blasters by 3-0 in the series. Interestingly Sachin Tendulkar's name was not present in the list.
While announcing players name, Shane wrote on his wall, "Great news for cricket lovers around the world who have never seen their heroes play live or only saw them for the first time play last year in the USA. The Cricket Superstars is excited to announce that it's back again in 2017 & it's a huge pleasure to announce these players who have signed up to play with more legends to announce soon."
Some new faces will be a part of championship that includes Pakistan's Shahid Afridi and England's Kevin Pietersen. Both of these two have not announced retirement from international cricket but as their name is included in Cricket All Stars series, it means they are going to announce retirement soon. The fact is only retired cricketers can compete in the cricket all stars twenty20 series.
Players for Cricket All Stars 2017
| | |
| --- | --- |
| Player | Country |
| Shane Warne | Australia |
| Andrew Symonds | Australia |
| Adam Gilchrist | Australia |
| Graeme Smith | South Africa |
| Stephen Fleming | New Zealand |
| Mitchell Johnson | Australia |
| Brian Lara | West Indies |
| Daniel Vettori | New Zealand |
| Michael Clarke | Australia |
| Darren Gough | England |
| Shoaib Akhtar | Pakistan |
| Allan Donald | South Africa |
| Graeme Swann | England |
| Michael Vaughan | England |
| Jonty Rhodes | South Africa |
| Ricky Ponting | Australia |
| Mahela Jayawardena | Sri Lanka |
| Matthew Hayden | Australia |
| Shaun Pollock | South Africa |
| Kumar Sangakkara | Sri Lanka |
| Glenn McGrath | Australia |
| Brendon McCullum | New Zealand |
| Wasim Akram | Pakistan |
| Kevin Pietersen | England |
| Jacques Kallis | South Africa |