Board of Cricket Control in India (BCCI) secretary Mr. Anurag Thakur has confirmed that Bangladesh will be hosting 13th edition of Asia cup next year from 24 February to 6 March. This will be third successive time when Bangladesh will host Asia's prestigious cricket event, participating 5 nations.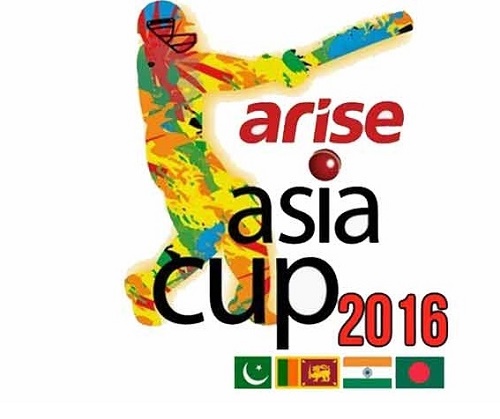 In Asian Cricket Council meeting in Singapore, it is announced that Bangladesh will host the tournament with keeping in mind that India will host ICC World T20. Other Asian giants like Pakistan and Sri Lanka are unable to organize the event. On the other hand 2018 Asia cup is awarded to India.
Mr. Thakur said, "Since India would host World T20 next year, the Asia Cup T20 will serve as an ideal preparatory tournament for Asian nations. With international cricket not possible in Pakistan and Sri Lanka will be in midst of monsoon, Bangladesh was the unanimous choice of the members. The 2018 edition in India will be ODI format keeping 2019 World Cup in mind."
Pakistan, Bangladesh, India, Sri Lanka and one more team from Asia Cup 2016 qualifiers will be participating in the main event. Sri Lanka will be the defending champion in competition.
Bangladesh hosted Asia Cup in 1988, 2000, 2012 and 2014 successfully and will be keen to host a wonderful tournament in 2016.
BCB president Nazmul Hassan said, "Pakistan raised the point that Bangladesh should host next year's Asia Cup and everyone agreed. Four Test nations will get direct entry while one Associate nation will come through the qualifying tournament. We also discussed whether there can be more cricket at the Under-19 level between the Asian countries."