England Test Cricket Team captain Alistair Cook could be seen playing in Pakistan's T20 League PSL. If he plays, it will be great to see him playing in the competition as he might share dressing room along with former English cricketer Kevin Pietersen. Cook and Pietersen have not talked with each other since February 2014 when KP was informed that he would not be a part of English cricket in future.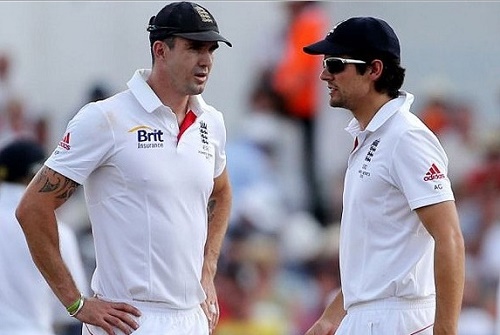 So it will be interesting to see how these two guys react against each other when either they are in the same team or play against each other. Kevin Pietersen has already confirmed that he'll be a part of PSL Draft 2016 that is scheduled to take place in December. Cook still needs to confirm his participation for the league.
The other English cricketers like Ian Bell and James Anderson have confirmed that they will be featured in the Pakistan Super League Draft.
The inaugural edition of PSLT20 schedules to play in United Arab Emirates from 4 to 24 February 2016. Tournament will consist of 5 franchise based teams i.e. Karachi, Lahore, Islamabad, Quetta and Peshawar. There will be 24 matches played in the league and a total prize money for the event is 1 million dollar.