Pakistan cricket greats Imran Khan and Wasim Akram are set to motivate national team for the blockbuster world t20 2016 game against India. Both Wasim and Imran will meet Pakistani players in the dressing room on 19th March before the beginning of match to motivate guys to break jink of losing world cup games against arch rivals.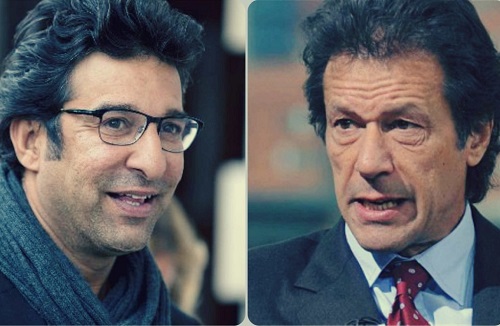 As per official resources from Pakistan Tehreek-e-Insaf (PTI), Imran Khan will travel to India on 18 March and will lend to New Delhi. After this he'll join a local TV News cricket show as an expert before flying to Kolkata.
Pakistan team has never beaten India in any cricket world cup match whether it's 50 overs tournament or 20 overs world t20. In world twenty20 events, India and Pakistan faced each other on 4 occasions and Men in Blue won all those battles.
Imran Khan led Pakistan in 1992 cricket world cup win in which Wasim Akram also played crucial part as the bowler. So these two giants will inspire and motivate Shahid Afridi's team to give challenge to hosts. In recent fixture between two nations at Asia Cup, Indian team defeated Pakistan successfully in Asia Cup.
Wasim Akram is already present in India as he is in the Star Sports Hindi commentary panel for T20 cricket world cup 2016. If the PTI reports are believed, Imran Khan will be seen doing commentary during Pakistan-India wt20 match on March 19.