After facing five years of suspension ban from any sort of cricket, Pakistan's Mohammad Amir is set to return in the national side. Pakistan cricket board chief Shaharyar Khan and national team coach Waqar Younis think that Amir deserves the second chance to represent country. So we can expect Amir to participate in HBL Pakistan Super League. He may also play international matches and can also be included in Pakistan's squad for ICC World T20 next year in India.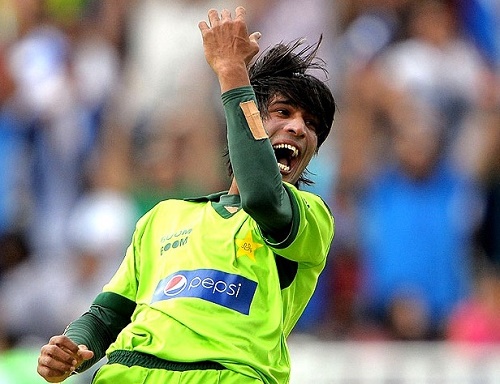 PCB chief Shaharyar said, "We are considering Aamir for the national team. But we will call him and guide him to keep a modest and humble behaviour."
"We will tell Aamir that people will notice his behaviour. His performance has been very good recently. He is knocking on the door for a recall into the national side. There are small complications in his return but we will forge a policy to counter them. If the chief selector names him in the team we will ask the Board of Governors to give him a positive nod."
While talking to reporters, Mr. Shahryar Khan also revealed that some of the worries in the return of Mohammad Amir were the atmosphere of dressing room. There was discussion about Amir's return in the dressing room and if in future he gets chance to be a part of the national team, he has to maintain the discipline.
"There are slight concerns over Aamir's return to the side and as far as I know, the subject has been discussed in the dressing room. But we have told Aamir that if and when he comes back, he will have to make sure there are no disciplinary issues," he added.
Mohammad Amir was banned for 5 years in 2011 from playing any sort of international and domestic cricket. Along with him, Salman Butt and Mohammad Asif also got ban as per ICC rules. Salman was banned for 10 years whereas Asif was punished 7-year ban.
Pakistan head coach Waqar Younis said that Amir had got enough punishment and he served it. Now it's time for us to give him the second chance which he deserves. Obviously last decision depends on selectors.
Waqar Younis said, "We have had a detailed discussion with the chairman on this matter. There is no wrong in bringing him back into the team. He has proved it to the PCB and the International Cricket Council that he deserves a second chance."
Pakistan won 2009 ICC World T20 in England and will be eyeing to repeat the history in 2016.