India's former left arm spinner Sunil Joshi is appointed as the Oman Cricket Team coach ahead of ICC T20 world cup 2016. It will Oman team's first appearance in world twenty20 and will play their opening game of championship against Ireland on 9 March at Dharamsala. Joshi will join Oman's support staff headed by Duleep Mendis.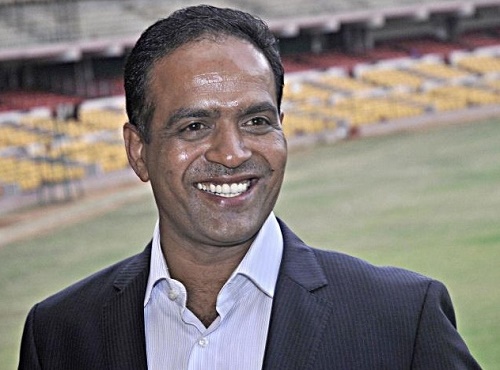 He told The Hindu, "It gives me an opportunity to work with an international team in such a big event. I believe a coach should be able to demonstrate (in practice sessions) what he teaches. Duleep Mendis is the head coach and we can both relate a lot on how to play and bowl spin. Eventually it would help the team to be aware of the nuances of slow bowling."
Oman will start their preparation camp on 20 December in Rajkot. It will be 10-days practice camp which will be focused on how to get prepared for WT20 group games against Ireland, Bangladesh and Netherlands. Just before the beginning of world cup, Oman will take participation in Asia Cup T20 qualifier games in Bangladesh.