Rising Kiwi star batsman Kane Williamson will be seen to lead the 15-member New Zealand squad in the upcoming ICC World Twenty20 in India schedules to begin from 8th March. Kane will replace Brendon McCullum who recently announced retirement from international cricket.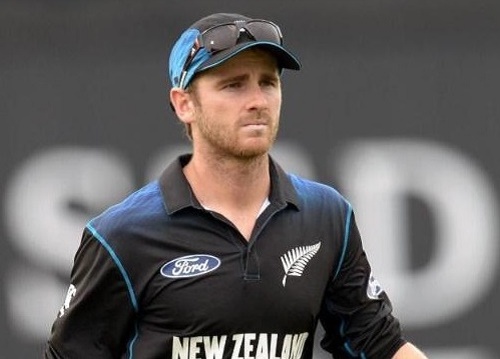 Brendon McCullum will play his successive 100th international test match against Australia in February and will not longer play for country. He announced the retirement by knowing the fact that WT20 would be declared near about the Australia's test match date, hence he didn't want to make things complex. So revealed his retirement plan.
McCullum said, "Ideally, I would have preferred to wait until after the ANZ Test in Christchurch to make this news public. However, the schedule for naming the ICC World T20 squads means I couldn't have managed this without causing a lot of confusion and speculation – something I was keen to avoid."
"I've loved my opportunity to play for, and captain the BLACKCAPS, but all good things have to come to an end, and I'm just grateful for the wonderful experience of playing for my country," he added.
New Zealand have never won T20 cricket world cup in 5 editions of championship so far. Team is placed in the Group 2 of Super-10 in world 2020 along with former ICC World Twenty20 champions India and Pakistan. Neighborhood Australia are also in the same group.