ICC launched World Twenty20 2016 officially on 11 December 2015 in Mumbai, India. Fixtures, schedule and groups were revealed in the launch event. Participating 16 countries are categorized in 4 groups based on two rounds in the championship. 10 full time and 6 associate ICC member teams will be seen playing the sixth edition of t20 cricket world cup in India.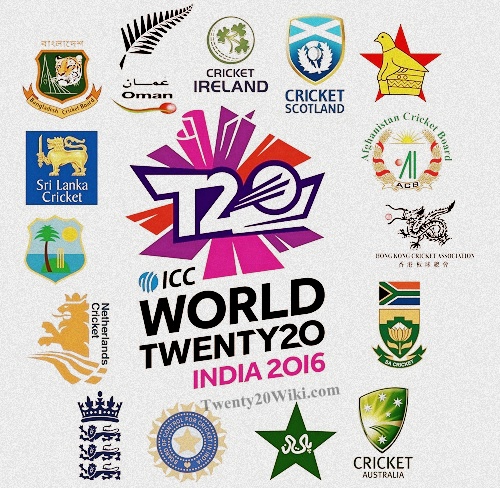 First Round/Group Stage
All 6 associate teams will compete in the first round of tournament along with two full time members Bangladesh and Zimbabwe. The first round of wt20 2016 will be known as "Group Stage". Group stage matches will be played from 8 to 13 March 2016 in Nagpur and Dharamsala. Two groups A and B are consist of 4 teams each in the group.
| | |
| --- | --- |
| Group A | Group B |
| Bangladesh | Zimbabwe |
| Netherlands | Scotland |
| Ireland | Afghanistan (Q) |
| Oman | Hong Kong |
Zimbabwe will take on Hong Kong in the opening match of 2016 world cup on 8 March at Vidarbha Cricket Stadium in Nagpur.
Second Round/Super-10 Stage
The second round matches of ICC World T20 2016 will be played from 15 March to 28 March. Semi-Finals are scheduled to play on 30 and 31 March whereas final to be held on 3 April at Kolkata. There will be 10 teams playing in super-10 round. 8 full time ICC members India, Sri Lanka, Pakistan, England, New Zealand, West Indies, Australia and South Africa qualified for world 20-20 second round directly.
Two teams will come from the first stage of championship. Hence 10 teams are categorized in 5-5 teams group which is shown in given table below.
The first match of super 10 will be played between India and New Zealand on 15 March at Vidarbha Cricket Stadium, Nagpur.