Pakistan Cricket Board chairman Mr. Shaharyar Khan has indicated that Pakistan may withdraw from 2016 Twenty20 world cup that will be hosted by India. PCB has given India cricket board BCCI a time of 10 days to response on India-Pakistan bilateral series which is scheduled for December-January.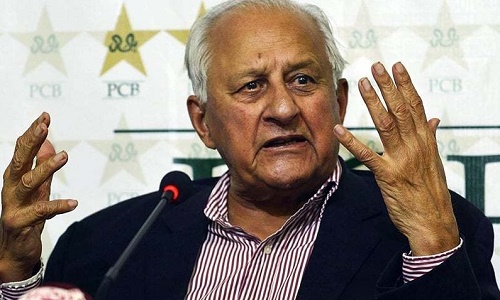 PCB Chairman said, "If the BCCI does not answer us on revival of Pakistan-India series in 10 days time, it will be presumed that they don't want to play Pakistan and after that we will decide our team's participation in the T20 World Cup."
Recently Shahryar Khan arrived in India for the talks of Indo-Pak cricket series revival and was scheduled to meet BCCI president Mr. Shashank Manohar and other top Indian officials. But after the protest from Shiv Sena the meeting was cancelled and Shahryar Khan returned to Pakistan.
"We will wait and see for next week or so. Once we know the stance of BCCI we will decide. We will cross the bridge when we come to it. But we will have to review the situation about security for Pakistanis in India as our team also has to go for the World T20," Khan said in a press conference in Lahore.
Mr. Shahryar Khan said that Pakistan government would concern about the security of players in sending to India for World Twenty20. Hence Pakistan team's participation in t20 world cup will be depending on BCCI's decision.
He further said, "As far as the World T20 is concerned, we will take a final decision on Pakistan's participation after the BCCI gives us a clear answer on the bilateral series. The Pakistan government will also assess the security situation in India before we decide our future course of action."
The sixth edition of ICC T20 world cup is scheduled to take place from 11 March to 3 April in India.