International Cricket Council have made it clear to Pakistan Cricket Board that if they are failed to play ICC World T20 2016 in India, they may face some serious legal actions from the biggest cricket governing body. An ICC official said that PCB's security concerns in India are baseless and International Cricket Council don't think Pakistan's point is valid not to play WT20 in India.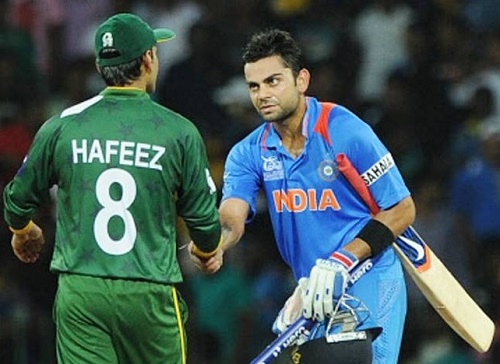 As per report published on Daily Mail, the official spoke person said that Pakistan government recently allowed 100 athletes to participate in South Asian Games (SAG) in India. Then why PCB is worrying and saying Pakistan government won't allow players to play t20 world cup in India. If 100 athletes can go to India, what's the problem with 20 cricketers in India?
"I don't really get it. What is this double standards all about? If the Pakistan government can happily allow more than 100 athletes to go and participate in SAG, why can't some 20 people – players and support staff – be allowed to go and play in the World T20? Are they trying to say that the security threat is cricketer specific? This isn't a bilateral series and personal issues have no place in an ICC event," the source said.
The source also said that BCCI has ensured that there will be no loopholes in the security of any team or player, especially for Pakistan.
"We had a long discussion during the ICC meet on this issue and we definitely wanted to ensure that all loopholes are plugged. We spoke to the BCCI and they came back to us with strategies and we are satisfied with the arrangements. I obviously can't disclose what the protocol is and how we plan to go ahead with the security arrangement, but let me assure you that safety of the players is paramount. We gave the green signal only after we were convinced there were no loopholes," he added.
In December month, India and Pakistan were scheduled to play bilateral series but Indian government didn't give clearance to the series and ICC couldn't do much in that scenario if a board or government doesn't allow players to play with other nation.
"In the case of bilateral series, our hands are tied. We can't do much if one of the boards decide to pull out or cites government interference. But the World T20 is an ICC event. So there will be legal ramification if the Pakistan Board withdraws from the tournament," he said.
Pakistan will play India, Australia and New Zealand in the group matches of 2016 world t20 championship.