Indian Premier League have announced the two new franchises for the next 2 seasons of IPL. Pune and Rajkot will be the 2 new franchises and they have replaced Chennai and Rajasthan in the league.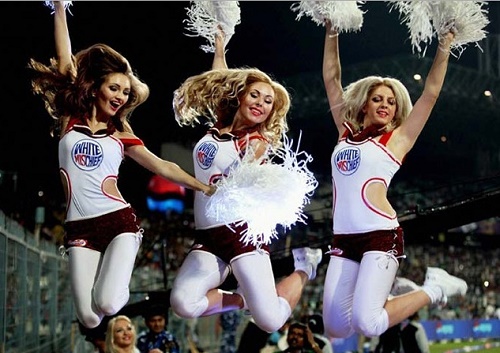 Kolkata based business tycoon Mr. Sanjiv Goenka's company New Rising have bought the Pune-franchise in Indian Premier League whereas Intex Mobiles purchased the Rajkot based franchise. Both teams have contracted two years deal with BCCI.
BCCI President Mr. Shashank Manohar said, "The two new teams are New Rising Pune and Intex Rajkot."
In an aggressive bidding process, New Rising company bid -16 Crore INR to buy Pune based franchise. On the other hand Keshav Bansal's Intex Mobiles bid -10 Crore INR to claim Rajkot franchise. Two new teams will be known as New Rising Pune and Intex Rajkot.
The reverse bid is explained by IPL chairman Mr. Rajiv Shukla as "In a reverse bid, say for instance a company bids asking us for only Rs 20 crore from the broadcast rights, while another company asks for only Rs 15 crore. The one that asks for less money from us gets the rights."
Saurashtra Cricket Association honorary secretary Mr. Niranjan Shah said, "Very happy that Rajkot will be a centre. It is a 100% profitable venture. We had good revenue from the ODI played here."
Keshav Bansal said, "Intex as a brand has been associated with cricket for a very long time. It was exciting process. We were the most aggressive bidders. We are pucca Hindustani (true Indians). Well give importance to Indian players first."
The players draft for 'New Rising Pune' and 'Intex Rajkot' is scheduled to take place on 15 December. Pune team will be having opportunity to buy first player from Rajasthan Royals and Chennai Super Kings squads.
The 9th edition of IPL is scheduled to play from 9 April to 29 May 2016. The Vivo IPL players auction will take place on 6 February in Bengaluru.