The biggest party of T20 cricket in Caribbean region is kicking off in the last week of this month when CPLT20 2016 edition will begin. United Kingdom broadcasting rights have been sold to TV Channel Dave. UKTV's DAVE television has got the exclusive rights to air live Hero Caribbean Premier League for free. The opening match of tournament is set be played on 29th June.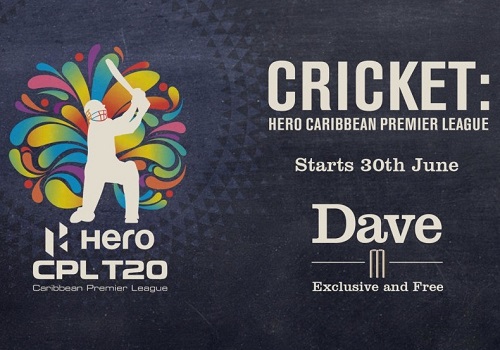 Dave general manager Mr. Steve North said, "We're really looking forward to our exclusive coverage of the Hero Caribbean Premier League. Dave is committed to bringing more live sport to free-to-air television and we're proud that we can offer cricket a new home for fans this summer."
UKTV's Director of Commissioning Mr. Richard Watsham said, "Securing exclusive rights to broadcast the Hero Caribbean Premier League is an important development to our sporting portfolio on the channel. The CPL is unlike any other domestic cricket tournament; with the first match only a couple of weeks away we are very much looking forward to bringing all of the energy, noise and excitement from the tournament, free to air to our viewers."
The fourth edition of Caribbean Premier League is scheduled to be played between 29 June and 7 August across 6 Caribbean venues while first time in history of championship, 6 fixtures will be hosted in United States of America.