Kolkata Knight Riders have revealed that their bowling coach and team mentor Wasim Akram will not be a part of upcoming Indian Premier League 2017 season beginning from 5th April. As per officials, Wasim will skip IPL-10 due to time constraints and personal commitments.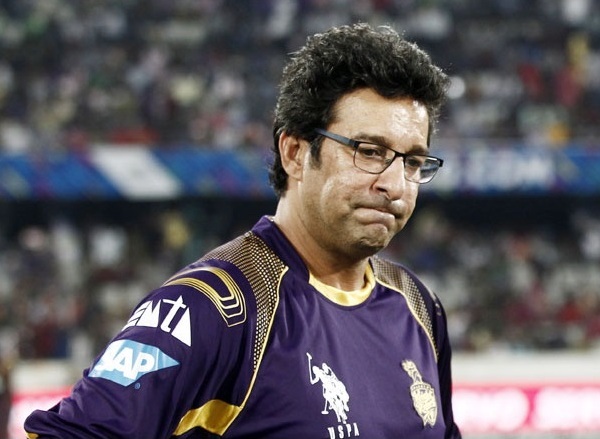 Wasim Akram said, "I have loved the camaraderie in KKR team and have enjoyed every opportunity to mentor the highly talented team over the years. I am surely going to miss being part of the dressing room but I wish the team continued success."
Kolkata Knight Riders became IPL champions in 2012 and 2014 under Wasim's mentorship and Gambhir's leadership.
KKR chief executive Venky Mysore said, "We will miss Wasim Bhai who has been part of the KKR family over the last few years and has played a significant role in our title triumphs in 2012 and 2014. We wish him the very best in all his endeavours"
Wasim Akram served Pakistan national cricket team from 1984 to 2003 and played 104 tests and 356 ODIs. In his international cricket career he took 916 wickets.