Pakistan cricket legend Wasim Akram has backed fast bowler Mohammad Amir for ICC World Twenty20 next year. Legendary pace bowler has said that Amir should make cut to the Pakistan's world t20 squad 2016. According to Wasim, Pakistan will be the dangerous team in wt20 if they play 2 fast bowlers and 3 bowlers in the competition.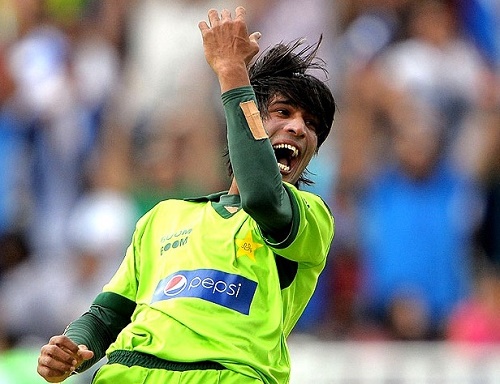 Akram said, "Pakistan are the most dangerous side if they play three spinners and two fast bowlers and get Amir back in the side. What more important thing is there than for Pakistan to win the World Cup? I'm sure Amir can run in and win the World Cup."
Wasim Akram also mentions that Pakistan's current T20 squad doesn't need lots of changes. They may go to India with few changes and Mohammad Amir should be in the side. Pakistan were recently trashed by England in UAE by 3-0 in twenty20 series, hence there were rumors that squad should be changed before world t20. So 1992 cricket world cup champion gave his thoughts on this.
Before few days back PCB Chairman Shahryar Khan and Pakistan cricket coach supported Mohammad Amir by saying that he should be given second chance to play for country. Pakistan's former pace battery Shoaib Akhtar also backed Mohammad Amir for 2016 t20 cricket world cup in India.