The qualifying round matches for Micromax Asia Cup Twenty20 2016 has been scheduled to play from 19 to 22 February in Bangladesh. The live broadcast and online streaming of all 6 qualifier games can be watched on www.starsports.com in Indian sub-continent region. www.yupptv.com to stream live matches in United Kingdom territory.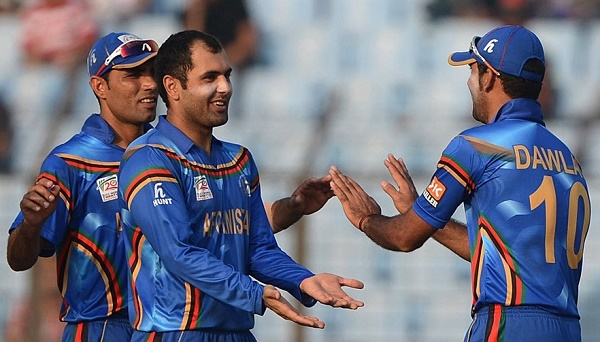 There are 4 teams fighting in the qualifying round of 2016 Asia Cup to get into the main event. United Arab Emirates, Afghanistan, Oman and Hong Kong will play each other in qualifiers stage. Winner of this qualifying round, will meet top Asia teams India, Sri Lanka, Pakistan and Bangladesh in Asia Cup 2016 beginning from 24 February.
Schedule
19 February: Afghanistan v UAE at Fatullah
19 February: Hong Kong v Oman at Fatullah
21 February: Afghanistan v Oman at Fatullah
20 February: Hong Kong v UAE at Fatullah
20 February: Afghanistan v Hong Kong at Mirpur
22 February: UAE v Oman at Mirpur
Live Score
The live score of 2016 Asia Cup qualifying matches can be taken from espncricinfo.com and cricbuzz.com.
Squads
UAE
Ahmed Raza(Captain), Mohammad Shahzad, Muhammad Kaleem, Shaiman Anwar, Swapnil Patil, Rohan Mustafa, Amjad Javed, Mohammad Naveed, Qadeer Ahmed, Mohammad Usman, Zaheer Maqsood, Farhan Ahmed, Saqlain Haider, Usman Mushtaq, Fahad Tariq.
Afghanistan
Asghar Stanikzai(Captain) Mohammad Shahzad, Noor Ali Zadran, Mohammad Nabi, Mirwais Ashraf, Najibullah Zadran, Rashid Khan, Gulbadin Naib, Dawlat Zadran, Shapoor Zadran, Amir Hamza, Karim Sadiq, Yamin Ahmadzai, Rokhan Barakzai, Shafiqullah Shafiq, Usman Ghani, Fareed Ahmad, Najeeb Tarakai.
Oman
Sultan Ahmed (Captain), Aamir Kaleem, Syed Amir Ali, Munis Ansari, Jatinder Singh, Ajay Lalcheta, Mehran Khan, Rajesh Ranpura, Sufyan Mehmood, Vaibhav Wategaonkar, Zeeshan Ahmad Siddiqui, Zeeshan Maqsood, Bilal Khan, Adnan Ilyas, Aaqib Ilyas.
Hog Kong
Tanwir Afzal (Captain), Mark Chapman, Nadeem Ahmed, Aizaz Khan, James Atkinson, Waqas Barkat, Christopher Carter, Haseeb Amjad, Nizakat Khan, Kinchit Shah, Waqas Khan, Tanwir Ahmed, Ryan Campbell, Anshuman Rath, Babar Hayat.