Former ICC World Twenty20 Champions West Indies and England are set to appear in 2016 t20 world cup final on 3rd April at Eden Gardens in Kolkata. This will be second appearance in the final for 2010 wt20 winners England 2012 champions West Indies.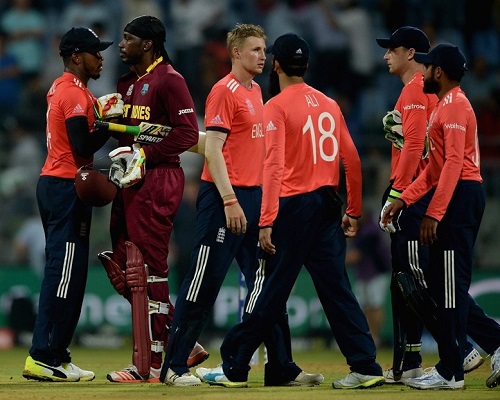 Nobody would have though that we would see these two teams in the finals. England have done really great after losing their opening match of tournament against West Indies. England defeated South Africa, Sri Lanka and Afghanistan in group matches to qualify for semi-final.
England were up against the top team of group-2 i.e. New Zealand team which didn't lose single game in group of death. In that knockout game, they beat New Zealand easily and made their way for ICC WT20 final for the second time. English team also reached to the final of 2010 twenty20 world cup where they won championship by defeating Australia in West Indies.
On the other hand, West Indies team beat South Africa, Sri Lanka and England in group -1 matches to reach to the semi-finals. Although they lost group game against Afghanistan but they came out very well against tournament's hot favorite team India in the semi-final and won to comfortably to make their way for World T20 final for the second time in history.
West Indies won 2012 world twenty20 championship by defeating Sri Lanka in the final. Hence it is the second appearance for both England and West Indies in the ICC world t20 final.
What do you think which team will become first team to win ICC World Twenty20 trophy twice? West Indies or England?