Newly launch Masters Champions League 2020 have announced the list of 12 marquee players for it's first edition of tournament that schedules to play in January-February. MCL Chief Executive Officer Miss Zarah Shah declared the name of these icon players that includes 2-2 from each India, Sri Lanka, Pakistan, New Zealand and England. One-one player from South Africa and Zimbabwe are announced in marquee players list.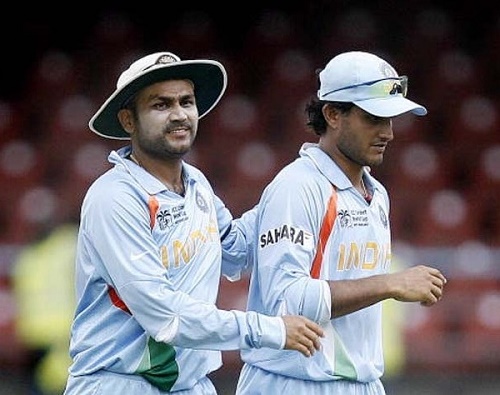 CEO Zarah Shah said, "It is indeed a privilege for us to have these names headlining the very first season of MCL. To especially have six of the most successful captains of their respective countries as part of the marquee players' list is a big moment for the tournament."
The list carries the great names from cricketing world. Sourav Ganguly, Virender Sehwag, Graeme Smith, Kumar Sangakkara, Daniel Vettori, Michael Vaughan are some of the big names. There is no Australia and West Indies players named in the marquee players list which is quite surprising. Pakistan's Shoaib Akhtar was named in the marquee players list but he pulled out from the competition.
New Zealand's Daniel Vettori replaced Akhtar as marquee player in MCL.
MCL2020 Marquee Players
Sourav Ganguly (India)
Virender Sehwag (India)
Graeme Smith (South Africa)
Shoaib Akhtar (Pakistan) replaced by Daniel Vettori (New Zealand)
Michael Vaughan (England)
Scott Styris (New Zealand)
Kumar Sangakkara (Sri Lanka)
Azhar Mahmood (Pakistan)
Mahela Jayawardene (Sri Lanka)
Graeme Swann (England)
Abdul Razzaq (Pakistan)
Heath Streak (Zimbabwe)
"The legacy that these players left behind in their respective countries was phenomenal. I am sure they will have a similar long lasting impact in the Emirates. I welcome all of them to the MCL family," she added.
The inaugural edition of Masters Champions league will be played from 28 January to 14 February 2016 in United Arab Emirates. The auction of players for six teams will take place on 7 December.