Former Pakistan cricket star Shoaib Akhtar has pulled out from Masters Champions League. On Saturday star pace bowler said in a tweet that he would not be participating in ex-cricketers T20 league MCL. The reason behind his walkout from the tournament is not cleared yet but we can expect that possibly Akhtar might be seen in HBL Pakistan Super League as a supportive member or maybe in administration.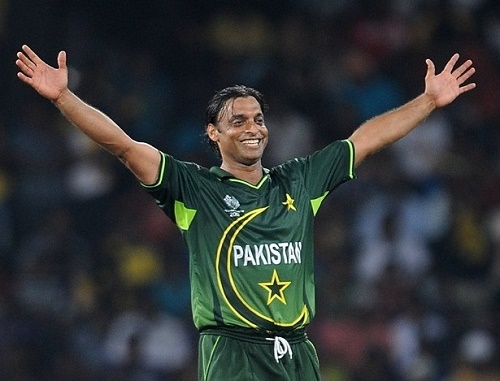 Akhtar tweeted, "Sorry to inform you guys that am pulling out from MCL league in Dubai. But good luck and my best wishes to MCL."
Shoaib Akhtar was named in the list of 12 marquee players in Masters Champions League which was revealed by CEO Zarah Shah two days back. Along with him there were two more Pakistan's former cricketers named Abdul Razzaq and Azhar Mahmood included.
The first edition of MCL 2020 is scheduled to take place in United Arab Emirates between 28 January and 14 February 2016. Six teams will be playing in the competition consisting of 90 retired cricketers from all over the world.
Brian Lara, Virender Sehwag, Adam Gilchrist, Wasim Akram, Sourav Ganguly and Jacques Kallis have signed up with Masters Champions League as the 'icons'. International Cricket Council (ICC) already gave green signal to MCL championship whose matches will be played in Dubai.