Chennai Super Kings and Rajasthan Royals will be facing two years ban and will not be a part of IPL 2016 and 2017 editions. In today's concluded BBCI meeting, it has been announced that two new teams will be a part of ninth and tenth edition of Indian Premier League and the Justice Lodha committee's suspension on CSK and RR will be followed.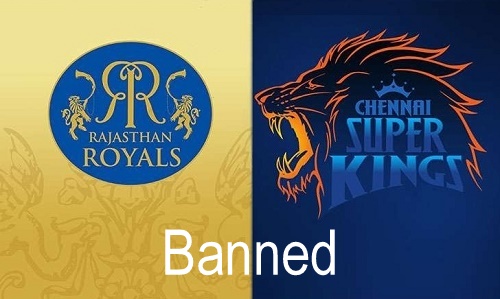 BCCI said, "The Justice Lodha committee interim report will be implemented fully. The two franchisee teams, Chennai Super Kings and Rajasthan Royals remain suspended for two years. BCCI will float tenders and invite bids for two new teams to replace CSK & RR in the Indian Premier League for 2016 and 2017 (2 years)."
Rajasthan Royals and Chennai Super Kings will return in 2018 IPL and as per reports 10 teams will be seen playing in IPL from 2018. Chennai became champions in 2010 and 2011 seasons of IPL whereas Rajasthan won inaugural edition of tournament in 2008.
BCCI has invited interested bidders for the upcoming new teams for IPL-9 starting from 8 April. In this meeting BCCI also declared that VIVO Mobiles would be the title sponsor of IPL. Pepsico withdrew from the sponsorship of IPL before few days back.
"The IPL title sponsorship right has been assigned to M/S Vivo mobiles. Vivo is to give the Bank Guarantee in next ten days," BCCI said in a release.