England cricket board have revealed the official kit for national team going to take part in the sixth edition of ICC World T20 beginning from 8th March. The brand new English team kit looks attractive and gets new color for this championship. ECB official twitter handle published the England team jersey for t20 world cup 2016.
Red/Pinkish color is the base color for T-shirt on which three white strips are designed on shoulder area. ECB's logo is on the left side of shirt whereas apparel manufacturer Adidas is displayed on the right side at the top as shown in the image below. Blue color strip is there at the bottom of arms.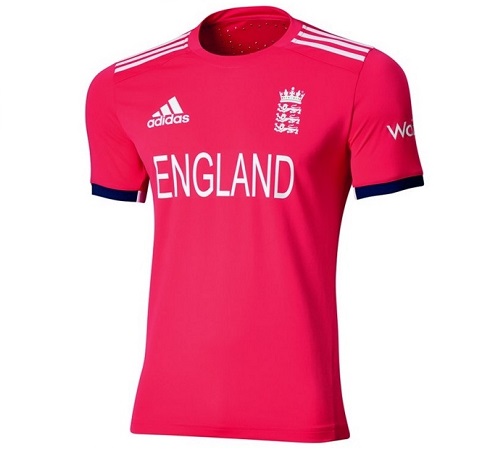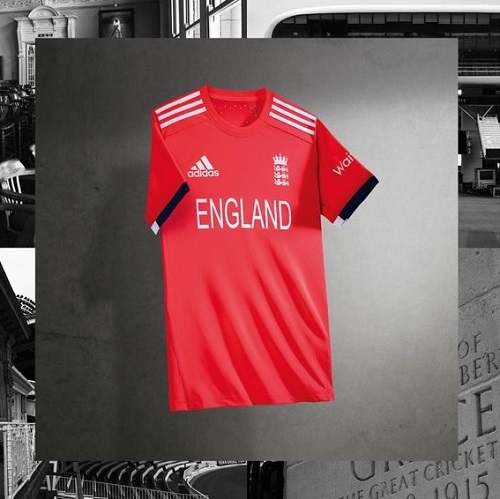 England are due to play their first world twenty20 2016 match against West Indies on 16 March in Mumbai. Team will also play Sri Lanka and South Africa in the super-10 group matches.