Masters Champions League franchise Gemini Arabians have released the jersey of players with less than in the beginning of first edition of tournament in UAE. MCL 2020 club also announced Virender Sehwag as the captain and director of team.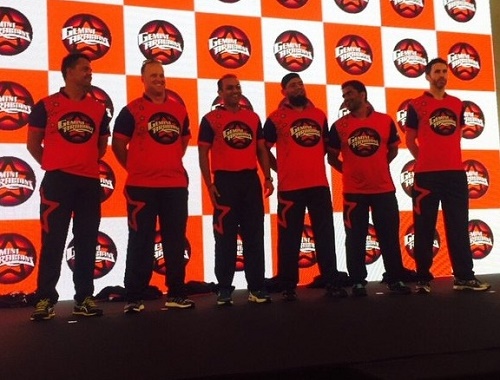 Captain Virender Sehwag has asked cricket fans to come to the ground and watch matches and support Gemini Arabians. He also wished the team for inaugural edition of championship.
The moment you've been waiting for. @virendersehwag is the Captain & Team Director of #GeminiArabians. #MCL2020 pic.twitter.com/0HEhv7CEZv

— Gemini Arabians (@ArabiansMCL) January 9, 2016
Team jersey was revealed in a very exclusive manner in the sky. Have a look at the video how Gemini Arabians kit was unveiled.
What a moment for #GeminiArabians when the jersey was launched up in the sky for #UAE to witness. #YallaArabians pic.twitter.com/4RKVzJWYi8

— Gemini Arabians (@ArabiansMCL) January 9, 2016
Gemini Arabians are owned by Nalin Khaitan. Team will be playing the opening match of 2016 Masters Champions League against Libra Legends on 28 January at Dubai International Stadium.